GREETINGS, TERRANS!
CHECK OUT
WHAT'S NEW!

NEW!
READ TODAY'S BLOG


Order your copy of
THE LIGHT BEING

Welcome to Earth Star on the Web. Here you will find a wealth of articles on diverse topics including UFOs and extraterrestrials, the paranormal, healing, earth changes, spirituality, the latest sightings, channeling, astrology, book reviews, art, poetry, plus conference news and reports, and a whole lot more.
WHERE WOULD YOU
LIKE TO GO?


The Star Beacon: Earth Star's monthly paranormal newsletter. Subscription info can be found by clicking here.




BOOKS, T-SHIRTS, TAPES -- NEW!
Earth Star's Store features metaphysical, self-help, children's literature and adult fiction, plus original T-shirts and conference lecture tapes. Visit now by clicking here.





PSYCHIC READERS
The NEW Psychic Readers Directory lists Intuitive Counselors from all over. Check out who's doing what, and how to contact them, by clicking here.




THE BEST OF
THE BEACON
Selected articles which have appeared over the years in The Star Beacon
Click here.




CONFERENCES
Check out conferences by clicking here.





FRIENDSHIP CLUB
Earth Star's Galaxy Wide Friendship Club is the place to find like-minded pen pals. Visit now by clicking here.





ART GALLERY
Earth Star's NEW Art Gallery features paintings by Ryan Ulrich plus an assortment of art (including extraterrestrial). Visit now by clicking here.





ARIZONA PAGE
Visit exotic and beautiful Why, Arizona. You can go there by clicking here.




MULES
Animal lovers will get a "kick" out of our Mule Page, featuring the Stucker Mesa Mules. Click here.


PUBLISHING
Earth Star Publications offers book packaging services for self-publishing authors, as well as a lot more. Please see our List of Services.
ADVERTISE HERE!
Advertise your wares or services here by placing an ad in The Star Beacon. To view CLASSIFIED ADS click here. For more information on advertising, e-mail us at UFOeditor@yahoo.com. For information regarding the Psychic Readers and Healers Directory, please e-mail starbeacon@gmail.com.
Palmistry: The Line of Ascension

THE PLEIADIAN LIGHT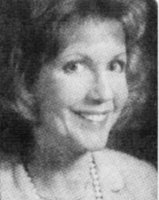 through Hannah Beaconsfield
from the May 2008 Star Beacon


Years ago I was very interested in palmistry. I read every book I could find and made prints of my hands and those of any other people willing to submit to the messy procedure. I lost interest when I moved on (and through) other metaphysical endeavors. I've since forgotten what some of the lines on the palms mean.
I don't know when it started, but several years ago at least, I noticed that a line on my hands was changing, growing more defined, deeper, and longer. The line is above my heart line. When I was younger, there were just some light feathery markings in this area. I knew that a line in this area was called the Via Hysterica and I remembered it was an indication of "sensitivity."
In both hands this line now extends from between the first and second fingers all the way across my hand to the edge of my palm. It looks like a major line. It is as deep and well defined as my heart line.
I asked the Pleiadian Light if they would channel information about this line:

* * * * * * * *
The new major line developing on human palms is the line of ascension. It is the line of an expanded human species altered by transformational energies.
The expansion and deepening of the markings you call the Via Hysterica gives the first impression of being a heart line. In a sense it does have the significance of another heart line because it is aligned with the opening of the "Sacred Heart" chakra. We have also called this the "Grail Point."
The emerging and opening of this chakra heralds major changes in the species. This is the energy repository of the Christ-Consciousness essence within each individual. The awakening of this energy is akin to the Second Coming of Christ and resonates unconditional love. This awakening is destined to result eventually in the dominance of heart-centered interactions on all levels of reality.
Your hands are individual maps of the influences you are carrying. Some of the influences are genetic factors. Others reflect the spirit or soul and the characteristics it brings to its residence in the body, including reincarnational connections. In addition, the map of lines changes in response to the life experiences and the growth (or degeneration) of the total self through the life.
The ascension line is not read in a linear manner like the other lines, showing a temporal progression. The best way we can explain it is that the line is read in both directions or it is read as a whole. This is a reflection of your movement toward the still point or the Eternal Now.
As your palm maps evolved from the single simian line of your ancient ancestors, the palms of your 5th density selves will be altered, in many ways, to reflect the new developments in the Earth humanoid species. The line of ascension is a beginning.
If you don't have any new marking in this area of your palms, don't feel left out. The ascension energies play through your living units and your lives in different ways, with changes happening to the parts of self that are of more focus interest to the individual.
The channel being a dancer and artist is inclined to "express" through her hands. Therefore, signs of change would more likely show there. Others may be receiving signals of change in their vision or their internal organs, or any part or parts of their entire self that they use or value most in their lives.
In any case, you cannot escape this transformation. Earth and all life on Earth will ascend. Change and growth can be relied upon. And the next step up for Earth is a big one. It is literally the graduation of your species from an adolescent level of development to the adulthood of the species.
Just as the human child reaching adulthood is then accepted into the world of adults, the Earth human species will graduate into cosmic adulthood. This will greatly expand both inner perceptions and outer explorations. You will ascend to your rightful place in the galactic and intergalactic families.
Remember, you have extended family members in other world cultures and hosts of angels surrounding you. Both are supporting your ascension.

* * * * * * * *
NOTE: If anyone has noticed the development of this line in their hands or knows of other palmistry explanations, I'd appreciate hearing about it. E-mail me at hbeaconsfield@yahoo.com.
Check out WHAT'S NEW

Subscribe to The Star Beacon


---
Copyright © 2008 Earth Star Publications
For permission to reprint articles or use graphics, e-mail lightworker@earthstarpublications.com.