GREETINGS, TERRANS!
CHECK OUT
WHAT'S NEW!

SIGN UP FOR
EARTH STAR'S
ON-LINE FICTION
WRITING COURSE

Welcome to Earth Star on the Web. Here you will find a wealth of articles on diverse topics including UFOs and extraterrestrials, the paranormal, healing, earth changes, spirituality, the latest sightings, channeling, astrology, book reviews, art, poetry, plus conference news and reports, and a whole lot more.
WHERE WOULD YOU
LIKE TO GO?


The Star Beacon: Earth Star's monthly paranormal newsletter. Subscription info can be found by clicking here.




BOOKS, T-SHIRTS, TAPES -- NEW!
Earth Star's Store features metaphysical, self-help, children's literature and adult fiction, plus original T-shirts and conference lecture tapes. Visit now by clicking here.





PSYCHIC READERS
The NEW Psychic Readers Directory lists Intuitive Counselors from all over. Check out who's doing what, and how to contact them, by clicking here.




THE BEST OF
THE BEACON
Selected articles which have appeared over the years in The Star Beacon
Click here.




CONFERENCES
Earth Star's annual Love and Light Conference. Also check out other conferences by clicking here.





FRIENDSHIP CLUB
Earth Star's Galaxy Wide Friendship Club is the place to find like-minded pen pals. Visit now by clicking here.





ART GALLERY
Earth Star's NEW Art Gallery features paintings by Ryan Ulrich plus an assortment of art (including extraterrestrial). Visit now by clicking here.





ARIZONA PAGE
Visit exotic and beautiful Why, Arizona. You can go there by clicking here.




MULES
Animal lovers will get a "kick" out of our Mule Page, featuring the Stucker Mesa Mules. Click here.


PUBLISHING
Earth Star Publications offers book packaging services for self-publishing authors, as well as a lot more. Please see our List of Services.
ADVERTISE HERE!
Advertise your wares or services here by placing an ad in The Star Beacon. To view CLASSIFIED ADS click here. For more information on advertising, e-mail us at UFOeditor@yahoo.com. For information regarding the Psychic Readers and Healers Directory, please e-mail earthstar@tripod.net.
Ask Chief Joseph
from the March 2004 Star Beacon

Are you stuck and struggling?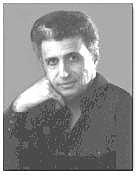 by Chief Joseph and John Cali
John Cali
Many folks have commented to Joseph and me over the years they feel stuck in their lives. They're in a place they don't want to be. They're in a rut, and they can't get out of it. Their lives are a constant struggle. And all they know is being stuck and being in struggle. Or so it seems.
Here's a typical comment:
"This stuck place is where I am right now. This is reality, and I must deal with reality, must I not? This is the reality I'm stuck in. And I'm struggling like hell." Joseph says it's impossible to be stuck. You're always growing and changing and evolving. Whether you're in physical or nonphysical form, you are never stuck. Though in the physical you may well be struggling. But when you realize you really aren't stuck, the struggle magically vanishes. So why does it feel like you're stuck?
Here's Joseph.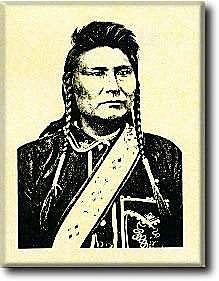 Chief Joseph
You are always changing, growing. You cannot avoid it — it's part of who you are. We in these realms of spirit are also eternally changing and growing. You, on the earth plane, have no monopoly on that! It's also part of who we are.
That's just the way it works. You cannot stand still. You will never be finished. You will never arrive at a "final resting place."
Life, physical or nonphysical, is all about the journey, not the destination. For there really is no destination. Your journey is your destination. And your journey is never-ending. It's eternal.
And so why do so many on the earth plane feel stuck in their lives? Why are they struggling so mightily? And if they are forever changing, how can they be stuck to begin with?
What's really happening here, dear ones, is when you are feeling stuck, you are simply creating more of your status quo — more of what already is, more of "reality." You change and grow every day. But if you're focusing mostly on what you don't want — for instance, on the status quo — then you simply change to more of what you don't want.
But you are changing. You must change. You cannot stand still.
And so when you are feeling stuck, when you are struggling with your "stuckness," you're really not stuck. You're moving. It's just that you're simply creating more of what you're stuck in, more of what you don't want.
And you create it again and again and again. That's what's happening when you're feeling stuck.
But you can create something different by slightly shifting your focus. Forget about facing reality unless your current reality is what you want more of.
Instead, focus on what you want to have in your life. Do this in little bitty steps if that's more comfortable for you. Look for what's working in your life. Look at what feels good. Look at the abundance you already have. Find things to appreciate — people, places, anything or anyone in your life you are grateful for.
Or, as a couple of your clichés put it, "Count your blessings. Smell the roses."
Roses and blessings abound. All you have to do is look for them — and then there they are. Do that each day upon awakening in the morning, even before you get your body out of bed. Soon you will be inundated with roses and blessings.
We guarantee it.
Great Western Publishing
Copyright © 2004 by John Cali
All rights reserved

Check out WHAT'S NEW
Subscribe to The Star Beacon
---
Copyright © 2004 Earth Star Publications
For permission to reprint articles or use graphics, e-mail earthstar@tripod.net.

















This page has been visited by

Light Beings