GREETINGS, TERRANS!
CHECK OUT
WHAT'S NEW!

NEW!
READ TODAY'S BLOG


Order your copy of
ZETI CHILD, Lost Upon a One Star World

Welcome to Earth Star on the Web. Here you will find a wealth of articles on diverse topics including UFOs and extraterrestrials, the paranormal, healing, earth changes, spirituality, the latest sightings, channeling, astrology, book reviews, art, poetry, plus conference news and reports, and a whole lot more.
WHERE WOULD YOU
LIKE TO GO?


The Star Beacon: Earth Star's monthly paranormal newsletter. Subscription info can be found by clicking here.




BOOKS, T-SHIRTS, TAPES -- NEW!
Earth Star's Store features metaphysical, self-help, children's literature and adult fiction, plus original T-shirts and conference lecture tapes. Visit now by clicking here.





PSYCHIC READERS
The NEW Psychic Readers Directory lists Intuitive Counselors from all over. Check out who's doing what, and how to contact them, by clicking here.




THE BEST OF
THE BEACON
Selected articles which have appeared over the years in The Star Beacon
Click here.




CONFERENCES
Earth Star's annual Love and Light Conference. Also check out other conferences by clicking here.





FRIENDSHIP CLUB
Earth Star's Galaxy Wide Friendship Club is the place to find like-minded pen pals. Visit now by clicking here.





ART GALLERY
Earth Star's NEW Art Gallery features paintings by Ryan Ulrich plus an assortment of art (including extraterrestrial). Visit now by clicking here.





ARIZONA PAGE
Visit exotic and beautiful Why, Arizona. You can go there by clicking here.




MULES
Animal lovers will get a "kick" out of our Mule Page, featuring the Stucker Mesa Mules. Click here.


PUBLISHING
Earth Star Publications offers book packaging services for self-publishing authors, as well as a lot more. Please see our List of Services.
ADVERTISE HERE!
Advertise your wares or services here by placing an ad in The Star Beacon. To view CLASSIFIED ADS click here. For more information on advertising, e-mail us at UFOeditor@yahoo.com. For information regarding the Psychic Readers and Healers Directory, please e-mail earthstar@tripod.net.
Alpha Bits
from the February 2007 Star Beacon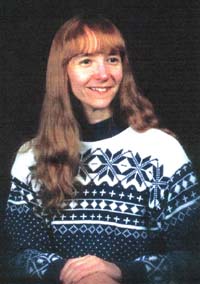 What the World Needs Now
by Tumeria
Ah, love, sweet love. Songs and poems have been written, movies made, and books scribed. What is this mysterious force called love? We spend our lives seeking it, desiring it and actually needing it.
Yet, to many it seems elusive and just out of our grasp. Just when we think that we have finally found true love, it slips from our fingers. We are left hurt and devastated. How quickly love can turn to hate and bitterness. What if we are looking for love in all the wrong places? Perhaps it is not just out of our grasp after all! Maybe it is as close to us as our own hearts! Could love be the essence of our Being? The answer is, without a doubt, yes!
There are two kinds of love here on Earth. The most common form is what A Course In Miracles calls special love. We learn about special love very early in life. This love sets conditions and has expectations. If we are good and behave, we are loved. If we are bad or make mistakes, we are punished and yelled at. Over time we begin to feel incomplete, defective and unworthy of the very thing that we are. In this state of feeling incomplete, we look for another person to make us feel whole. We need the other person to give us that sense of completion. This kind of love says "I will love you IF you give me this in return." If the loved one fails to supply his/her partner's perceived needs, the relationship quickly becomes unstable and usually dissolves.
Unconditional or holy love, on the other hand, starts from within. How many people can honestly say that they love and accept themselves exactly as they are? When two people who feel whole and complete come together, the holy relationship is formed. This couple is not looking for the other to fill in the missing pieces within themselves. Unconditional love makes no demands and has no expectations. It is allowing, accepting and places no judgment. Unconditional love says "I will love you for being you." In this kind of relationship, both partners are free to grow and expand themselves on all levels. Their union will be lasting and flourish.
So how do we attain this holy love? As I stated earlier, it must start within yourself. You must come to the realization that you are whole and worthy of love. There is nothing that you need that is outside of yourself. When you can accept and love yourself, you will be ready to attract a partner at the same vibration level. Like energy always attracts like energy. Your relationships will always reflect your own level of vibration and state of Being. Be the love that you are.
Until next time, Namasté
Tumeria, a native of Alpha Centauri, currently lives in New Hampshire. Her earthly mission is to empower mankind and to help awaken humanity to its divinity. Tumeria is available for Akashic Record Readings, property clearing, spiritual advising and Reiki healings. You may contact her at: tumeria33@yahoo.com or c/o The Star Beacon.

Visit The Alpha Centauri Connection Web site at http://Alpha-c-connection.tripod.com, and also Tumeria's discussion group at http://groups.yahoo. com/group/AC_connection/.
Check out WHAT'S NEW

Subscribe to The Star Beacon


---
Copyright © 2007 Earth Star Publications
For permission to reprint articles or use graphics, e-mail earthstar@tripod.net.