GREETINGS, TERRANS!
CHECK OUT
WHAT'S NEW!

NEW!
READ TODAY'S BLOG


Order your copy of
ZETI CHILD, Lost Upon a One Star World

Welcome to Earth Star on the Web. Here you will find a wealth of articles on diverse topics including UFOs and extraterrestrials, the paranormal, healing, earth changes, spirituality, the latest sightings, channeling, astrology, book reviews, art, poetry, plus conference news and reports, and a whole lot more.
WHERE WOULD YOU
LIKE TO GO?


The Star Beacon: Earth Star's monthly paranormal newsletter. Subscription info can be found by clicking here.




BOOKS, T-SHIRTS, TAPES -- NEW!
Earth Star's Store features metaphysical, self-help, children's literature and adult fiction, plus original T-shirts and conference lecture tapes. Visit now by clicking here.





PSYCHIC READERS
The NEW Psychic Readers Directory lists Intuitive Counselors from all over. Check out who's doing what, and how to contact them, by clicking here.




THE BEST OF
THE BEACON
Selected articles which have appeared over the years in The Star Beacon
Click here.




CONFERENCES
Check out upcoming conferences by clicking here.





FRIENDSHIP CLUB
Earth Star's Galaxy Wide Friendship Club is the place to find like-minded pen pals. Visit now by clicking here.





ART GALLERY
Earth Star's NEW Art Gallery features paintings by Ryan Ulrich plus an assortment of art (including extraterrestrial). Visit now by clicking here.





ARIZONA PAGE
Visit exotic and beautiful Why, Arizona. You can go there by clicking here.




MULES
Animal lovers will get a "kick" out of our Mule Page, featuring the Stucker Mesa Mules. Click here.


PUBLISHING
Earth Star Publications offers book packaging services for self-publishing authors, as well as a lot more. Please see our List of Services.
ADVERTISE HERE!
Advertise your wares or services here by placing an ad in The Star Beacon. To view CLASSIFIED ADS click here. For more information on advertising, e-mail us at UFOeditor@yahoo.com. For information regarding the Psychic Readers and Healers Directory, please e-mail UFOeditor@yahoo.com.
Alpha Bits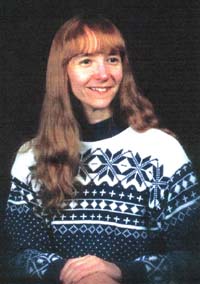 from the July 2007 Star Beacon
On Being Mindful
by Tumeria
I recently received an e-mail from a member of my Unity church. The e-mail started with a beautiful prayer and blessing. I felt honored that she had thought of me and had taken the time to send it to me. After the prayer, the e-mail instructed me to make a wish. It said that if I sent it to one person, that my wish would come true in one year. If, however, I sent it to three people, the wish would manifest in three months, The e-mail continued on to list more numbers of people and manifestation times. At the very end of the instructions, I was horrified to read, "If you delete this e-mail, you will receive one year of bad luck." With one sentence, the beautiful blessing had turned into an ugly threat.
Being a student of metaphysics and quantum physics, I understand how I create my own reality by where I focus my thoughts. Silly superstitions have no power over me. The average person, however, does not understand this. Most people believe in the concept of luck and think that they are the victim of their circumstances rather than the creators of it. Upon receiving such an e-mail, many might send the e-mail to others out of fear. Others might delete the e-mail and then begin to worry that bad luck might befall them.
By focusing on the possibility of having bad luck, they could actually draw that experience right to themselves, thus reinforcing their belief in superstitions. Anything perceived as negative would be attributed to bad luck. The saying "I'll believe it when I see it" should actually be "I'll see it when I believe it." Beliefs are very powerful and very creative. We will always find plenty of evidence to support our beliefs, because we create the evidence!
As Light Workers, we have a responsibility to what kind of vibrational energy that we put out into the world. We need to be mindful as it affects everyone. Ask yourself "Is this loving? Is this a reflection of who I am?" The prayer itself was very beautiful and I did want to share it with some of my friends. I simply copied the prayer and pasted it into a new e-mail. From there, I joyfully sent it off. There was no mention of wishes and certainly no threats. There was only the blessing.
Until next time, Namasté
Tumeria, a native of Alpha Centauri, currently lives in New Hampshire. Her earthly mission is to empower mankind and to help awaken humanity to its divinity. Tumeria is available for Akashic Record Readings, property clearing, spiritual advising and Reiki healings. You may contact her at: tumeria33@yahoo.com or c/o The Star Beacon.

Visit The Alpha Centauri Connection Web site at http://Alpha-c-connection.tripod.com, and also Tumeria's discussion group at http://groups.yahoo. com/group/AC_connection/.
Check out WHAT'S NEW

Subscribe to The Star Beacon


---
Copyright © 2007 Earth Star Publications
For permission to reprint articles or use graphics, e-mail starbeacon@gmail.com.