GREETINGS, TERRANS!
CHECK OUT
WHAT'S NEW!

NEW!
READ TODAY'S BLOG


Order your copy of
THE LIGHT BEING

Welcome to Earth Star on the Web. Here you will find a wealth of articles on diverse topics including UFOs and extraterrestrials, the paranormal, healing, earth changes, spirituality, the latest sightings, channeling, astrology, book reviews, art, poetry, plus conference news and reports, and a whole lot more.
WHERE WOULD YOU
LIKE TO GO?


The Star Beacon: Earth Star's monthly paranormal newsletter. Subscription info can be found by clicking here.




BOOKS, T-SHIRTS, TAPES -- NEW!
Earth Star's Store features metaphysical, self-help, children's literature and adult fiction, plus original T-shirts and conference lecture tapes. Visit now by clicking here.





PSYCHIC READERS
The NEW Psychic Readers Directory lists Intuitive Counselors from all over. Check out who's doing what, and how to contact them, by clicking here.




THE BEST OF
THE BEACON
Selected articles which have appeared over the years in The Star Beacon
Click here.




CONFERENCES
Earth Star's annual Love and Light Conference. Also check out other conferences by clicking here.





FRIENDSHIP CLUB
Earth Star's Galaxy Wide Friendship Club is the place to find like-minded pen pals. Visit now by clicking here.





ART GALLERY
Earth Star's NEW Art Gallery features paintings by Ryan Ulrich plus an assortment of art (including extraterrestrial). Visit now by clicking here.





ARIZONA PAGE
Visit exotic and beautiful Why, Arizona. You can go there by clicking here.




MULES
Animal lovers will get a "kick" out of our Mule Page, featuring the Stucker Mesa Mules. Click here.


PUBLISHING
Earth Star Publications offers book packaging services for self-publishing authors, as well as a lot more. Please see our List of Services.
ADVERTISE HERE!
Advertise your wares or services here by placing an ad in The Star Beacon. To view CLASSIFIED ADS click here. For more information on advertising, e-mail us at UFOeditor@yahoo.com. For information regarding the Psychic Readers and Healers Directory, please e-mail earthstar@tripod.net.
The University of Sirius

from the December 2005 Star Beacon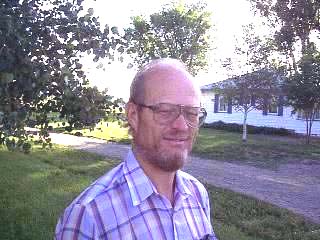 by Ronald N. Quinn
Several years ago, soon after my much loved sister, Nancy, passed beyond this life, she returned to visit with me. Just before leaving, she said, "I am going to attend the University of Sirius, now. Do you remember about it? You used to teach there, you know." Then she left.
This was a totally new idea to me. An idea that I hadn't even consciously thought of in this life, up to the time of this incident. I hadn't even had the slightest idea that there was a University of Sirius.
About a year later, Nancy, met me again. The transformation in her aura and energy was awesome. She radiated love and power on a scale that seemed angelic. She told me, "I have been attending the interdimensional University of Sirius all this time; and have just graduated from my course." She was excited. She said, "I have now learned to be consciously in more than one place, simultaneously."
I could see that this was true. I was impressed. Actually very impressed. She spread out her presence, her essence and her beautiful love to fill both my inner space and the sky with the setting sun, around me. It was a beautiful experience for me.
My sister's messages made me know that it was important for me to begin to remember about this University. Not knowing any other available source for information on this subject, I began asking my personal guides and extraterrestrial contacts about this subject. With some dawning memories, my own personal feelings have also been of great service to me.
I remember this university as "that glorious university" of higher learning, for both embodied and etheric beings. Angelic beings are constantly in attendance there, also as visitors and assistants. This university serves many who are between incarnations. It also serves those incarnate beings who have reached a high enough level of awareness to be able to work interdimensionally. This university of "higher learning" operates in harmony with the dynamics of the universe. Most of the great "Masters" of our galaxy have attended here.
This great school also guards a powerful gateway which opens between this universe and other universes of reality. This is a similar phenomena to the so-called "black holes."
The founding of this University took place a very long time ago, in relation to Earth's history. On that team were some known as Isis, Osirus, Olympus, Zeus, Sananda. I was on that team, but am not allowed to give my cosmic name at this time. Many others were on that founding board, several of whom are incarnated on Earth today.
You will remember this, when it is time. It is especially important that we on Earth, today, do not try to force the truth on any level. We must also know things for ourselves and not claim it just because another says it. I, myself, may, in the future, have to change some of the things I am writing in this article, now. Nevertheless, I write in good faith, with much love and not with the intent of misleading anyone.
A part of this university is the Temple of Isis. There are other temples, as well; each serving a distinct purpose. All are strikingly beautiful and most are interdimensional in function. Great chambers, classrooms, halls and dormitories cover large areas, both below and above "ground" level.
This university is actually located upon and within a large ship which operates like a planet, however. It contains both material (physical) and etheric levels and levels within levels and levels superseding levels. If you can understand this, it contains non-physical levels especially designed for the training of physical students; and simulated physical levels designed for non-physical beings. The higher levels of training here are for those who are able to learn to move between physical and non-physical and between many dimensions, at will.
Those who take these courses become universal citizens through entirely natural means. Those who pass these courses are able to communicate, experience and serve as physical or non-physical at will. Usually all dimensions are open to their abilities from fourth through ninth. Third dimension requires special abilities and experience (one reason we are all here). Beyond the ninth dimension also requires special personal experience that has to do more with the individual's personal love, devotion, service and comprehension of cosmic truth than any kind of training.
The courses offered by the university are so vast that I can hardly imagine touching into all of them, here. These courses deal with cosmic levels of reality and truth which hardly compare with any school of thought existing upon the earth, yet. Science, engineering, time and space travel, conscious materialization of matter through energy, psychic training, exploration of and colonization of appropriate worlds, higher spiritual attainments, universal history, the cosmic meaning of the individual, cosmic relationships. For those ready and willing to serve on the highest levels, there are classes in solving enmities and negative scenarios on a galactic and universal scale, for the highest good of all.
There are even "galactic police" courses. These are not what we think of as "police" at all. They are more of a "paternal/maternal" emphasis: protectors, facilitators, ambassadors and emissaries. Etc., etc.
My most intimate memories of the University of Sirius is the feeling of being "at home." These memories are very beautiful, vital and alive!
I think many of us now incarnated here, who have been associated with the University of Sirius, have the purpose and mission of bringing the higher concepts which we have learned and taught there to this beloved Earth, here and now. These concepts do touch and bear on every aspect of life as we know it.
To remember our training there is to make solutions available for every possible problem here, no matter how severe or seemingly difficult. Believe me, the Universe has solutions more than adequate for any problem which could ever possibly exist.
This is true balance, for life is real, death and destruction an illusion. It is up to us, to open to our higher source and to use the solutions made available to us. Actually, we previously co-created these solutions before we ever came here. Remember?
Some of us have worked very closely through eons of time at the university, with great love and affection for one another. Perhaps our contracts will bring us into contact again, here! We must be ready individually to work with great love, light, compassion, integrity, and clarity. For if we have attended the University of Sirius, loving and joyous service is definitely our true contract here.
I hope these memories will serve someone besides myself.

Love to all,
Red Hawk (the messenger)


EDITOR'S NOTE: This article appeared in Lady Isis's Light Circle Ezine. You can receive these daily offerings on the Internet by signing up for free at http://groups.yahoo.com/group/TheLightCircleEzine/ Lady Isis' Web site is at http://home1.gte.net/
ladyisis/index.htm.
The author, Ron Quinn, is a Vaastu building designer and contractor. You can reach him by e-mail at rvaastu@tds.net.

Check out WHAT'S NEW

Subscribe to The Star Beacon


---
Copyright © 2005 Earth Star Publications
For permission to reprint articles or use graphics, e-mail earthstar@tripod.net.