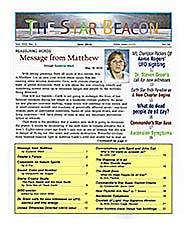 OUR NEW RELEASES:

Stepping Forth
An American Girl Coming of Age in the 60s
MEMOIR
by Ann Ulrich Miller
50 Case Studies in Modern Palmistry
by T Stokes
NEW TEEN NOVEL
THE ROOT CELLAR MYSTERY
by Ann Carol Ulrich

Order your copy today!
Click Here!


In the Shadow
of the Tower
by Ann Carol Ulrich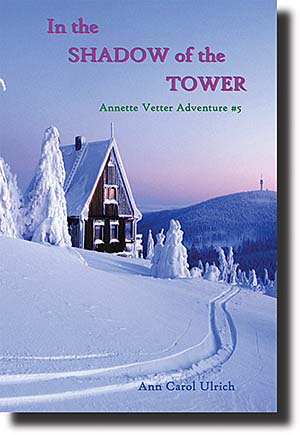 Order your copy today!
Click Here!
Recent Releases:
SECRETS OF SLEEPING INDIAN MOUNTAIN
by Jana Nolan
$11.95
MeDARLIN
eBook
by Eva Sonnuves
$15.00

Romantic Suspense
Novel about Light Workers
RAINBOW MAJESTY
By Ann Ulrich Miller
Order your copy today!
Click Here!


A Cosmic Love Story
THROUGHOUT
ALL TIME
by Ann Ulrich Miller

Order your copy today!
Click Here!
True Stories from
Star Beings living on Earth
WE ARE AMONG
YOU ALREADY
by Jujuolui Kuita

Order your copy today!
Click Here!
MESSAGE FROM MATTHEW
through Suzanne Ward
Reassuring Words we all need to hear right now.
READER'S FORUM
Letter from Robert White Owl on political events, and a warning to lightworkers.
COMMENTS ON NATURE SPIRITS
by Al Fry
"Devas" help keep our Earth tuned up and functioning.
SOUND, COLOR AND NUMBER
by Marguerite dar Boggia
Madame H.P. Blavatsky was one of the greatest recent Disciples of the Masters.

THE FAIRY REALM AND THE INNER EARTH
by Terra Rae of "Team Earth"
The Crystalline Stellar Skulls and "Clearing to the Core."
CONVERSATIONS WITH SPIRIT
AND JOHN CALI
by John Cali
"Why is the world so screwed up?"
THE DEAD ZONE: What Do Dead People Do All Day? by Erin Pavlina
What is the afterlife really like?
COMMANDER'S STAR BASE
by Commander Sanni
DISC-USSION
edited by Ann Ulrich Miller
"Super Bowl champion's close encounter in New Jersey, 2005"; "Alien emerges from UFO landing in Bolivia?"; "Mogay"; "ABC, CBS and NBC Cover Chemtrails."
DR. GREER CALLS FOR NEW WITNESSES ON UFO COVERUP AND FREE ENERGY
Including the "Unless Otherwise Directed" (UNOD) Letter
THE MEANING OF IT ALL
by Ann Ulrich Miller
"A New Chapter Begins"
Earth Star finds its new home in Cedaredge, Colorado, following the miracle of the March Solar Eclipse.
HOW PSYCHIC ARE YOU?
by T Stokes
ASCENSION SYMPTOMS
CRYSTALS OF LIGHT
"Your Signature Vibration"
by Arda Golden Eagle Woman
ALIEN HUNTERS CLAIM VENUS HAS BUILDINGS
from FoxNews.com report
UFO CONFERENCES
Contact in the Desert (Joshua Tree, CA June 3-6) and Under the Stars 2016 (Hooper, CO, July 29-31).
---
BONUS! Excerpt from
RAINBOW MAJESTY by Ann Ulrich Miller
(FINALIST) in the 2015 Eric Hoffer Book Awards READ IT LIVE!
---
The

June 2016 issue also contains classified ads and other intriguing tidbits of information you won't want to miss.

Order your

PDF issue here!

Subscribe to the print or PDF issues

Earth Star Publications


PO Box 1213
Cedaredge, CO 81314

email: starbeacon@gmail.com