A Different Kind of Book Catalog

featuring the works of

Ann Ulrich Miller
compiled by her characters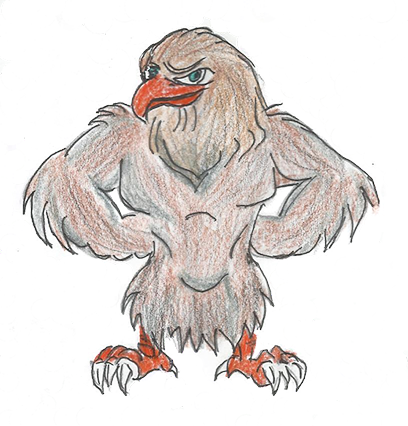 About this Author

Greetings!
Thank you for checking out my special web site of titles exclusive to my writing. I have written and published more than 20 titles, mostly under the name Ann Ulrich Miller. Before 2001, I published writing under my name, Ann Carol Ulrich. All of the Annette Vetter mysteries are under that name, along with all three of the space novels (The Space Trilogy) as well as The Root Cellar Mystery for pre-teens.
I began writing at a very early age (6) when I discovered my parents' old Royal manual typewriter on a desk in our basement. Writing stories in class at school was my very favorite thing. When given a writing assignment in grade school, I would go right home and start writing ... on into the night ... and always had the lengthiest stories to read in front of the class the next day. My imagination was bursting to free itself.
In my teen-age years I developed the Annette Vetter mystery series and completed the first draft of The Mystery at Hickory Hill somewhere between eighth grade and sophomore year of high school. It had been reworked quite a bit, and did not become publishable until decades later, when I decided to pull the manuscript out of my files and rewrite it from the location of western Colorado instead of Fort Worth, Texas (as was the location in the first drafts).
Annette soon developed into my Alter Ego, I suppose. I envied her living in the country, raising animals, having 40 acres of woods to explore, and a best friend (Penny) and her brother Tim, who lived just down the road on a larger dairy farm. Annette continues to this day to be a major part of me. I have completed eight novels in the series and her character has slowly matured (as have I ...). I hope that you will get a chance to know Annette and her friends from the late 1960's. It was an interesting time to be alive, and in some ways life was easier and more carefree, despite all of the political unrest at that time.
Moving on ... my first published novel was Intimate Abduction in 1998. I developed the novel from a story I had written for a class assignment 23 years earlier at Michigan State University when I took a Supernatural Literature class toward my English degree. In the late 1980s, I began to toy with turning the story into a novel as my interest in UFOs, space and metaphysical subjects crept into my life at that time. But it was several years before I took the plunge and started my publishing company, Earth Star Publications. I did not know at that time that I would be adding two novels, making a Space Trilogy that included Return To Terra and The Light Being.
I love romantic suspense novels, and I had written the first draft of Night of the November Moon back in my college days, only I called it The Ghost of Pelton Manor then. Like Intimate Abduction, November Moon took years to develop into its final form. Recently I added three more romantic suspense novels: Sonata Summer, influenced by my years living in the Roaring Fork Valley near Aspen, CO; Rainbow Majesty, in fond memory of my many light worker friends in the North Fork Valley near Paonia, CO, and also The Dream Chasers, inspired by my time in the San Luis Valley of southern Colorado, when I started my own newspaper. There is a flavor of the supernatural in each of my novels... probably because it is just a part of what makes me tick. Lately I've been feeling the creative juices stirring ever so slightly to plunge into another romantic suspense novel, so I don't think it will be too long before a fifth one appears.
Memoirs are also fun to write, but take a lot of research and effort. Stepping Forth required some tedious homework on my part, going through a decade of my old diaries, typing them into the computer, rearranging them onto "cheat sheets" as I worked on the puzzle of my adolescent life and how I was going to bring everything together to create a literary work that made sense. Throughout All Time was therapeutic in that it helped me through the grieving period when my husband Ethan Miller passed in September 2008. There is a new memoir in the works (but still in the early stages) that I think I will title Show Me the Path of Love, which takes over where Throughout All Time left off.
Now that I am retired from the working world (newspapers), I hope to find more time to write and produce what is begging to gush forth from my spirit. I love fiction. I love my characters, and I love the people (like you) who read my writing. Thank you so much!
And may God bless us all. — Ann Ulrich Miller (a/k/a/ Ann Carol Schumacher and also Ann Carol Ulrich)
---
produced by EARTH STAR PUBLICATIONS • P.O. Box 267 • Eckert, CO 81418 • email: starbeacon@gmail.com
email: starbeacon@gmail.com

CONTENTS
Return to Earth Star's Home Page
Copyright © 2021 Earth Star Publications • All rights reserved
Created by Web Dreams