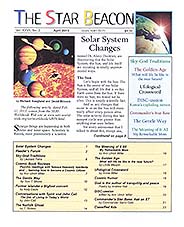 NEW RELEASES!
A Dog Named Ranger
$12.00
ORDER NOW!
Also available as an ebook
Just $3.99 at Amazon.com
Romantic Suspense
SONATA SUMMER
by Ann Ulrich Miller
Read More!
Also available as an ebook
Just $5.00 at Amazon.com

Romantic Suspense
Novel about Light Workers
RAINBOW MAJESTY
By Ann Ulrich Miller

Order your copy today!
Click Here!
Now available as an ebook
Just $4.00 at Amazon.com

A Cosmic Love Story
THROUGHOUT ALL TIME
by Ann Ulrich Miller

Order your copy today!
Click Here!
True Stories from
Star Beings living on Earth
WE ARE AMONG
YOU ALREADY
by Jujuolui Kuita

Order your copy today!
Click Here!
Solar System Changes
by Richard Hoaglund and David Wilcock
Strange things are happening in both outer and inner space, according to scientists.
Reader's Forum
by Al Fry and Steven Greer
Hybrids comprise half of Earth's population; and World Premiere of 'Sirius' film

Sky-God Traditions
by Leonard Farra
Sky-gods have predominated ancient religions throughout history.
The Gentle Way
Q & A by Tom T. Moore
"North Korea"; "Why not go straight to 5.0?"; "Lake Tahoe, Reno, Central Valley," and "California quake questions."
DISC-ussion
edited by Ann Ulrich Miller
"Crop circle tour with Barbara Lamb"; "Comments about The Gathering"; "UFOs sighted before dawn over Florida" and "Russia's exploding meteor hurts thousands."
Conversations with Spirit and John Cali
by John Cali
"The Zen of Living in Today's World"
Cosmic Book Reviews
by Ann Ulrich Miller
Psychic Readings With the Thinkers of Heaven by John and Martha McGinnis, and Evolution through Contact by Don Daniels.

Former islander a Bigfoot convert
by Kelly Davis
Elmer "Skip" Frombach Jr.'s experience with Bigfoot on July 15, 1989.
Haunted Norfolk England
by T. Stokes
An excerpt from An Exorcist's Chronicles.
The Meaning of It All
My Remarkable Mom
by Ann Ulrich Miller
Commander's Star Base: Ask an ET
by Commander Sanni Ceto
Q & A about space.
Ufological Crossword
by Annie Miller
The Golden Age
Chandara through Linda Maupin
"What will life be like in the near future?" and "One may wonder--How can we facilitate the changes that are happening now?"
Cosmic Humor
Worried dogs.
God is the author of tranquility and peace
Poem by Andrew Pell

Live in Paradise!
Home for sale in southern Colorado
The April 2013 issue also contains humor, classified ads and other intriguing tidbits of information you won't want to miss.