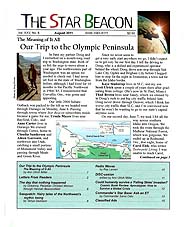 NEWEST RELEASE!
Romantic Suspense
Novel about Light Workers
RAINBOW MAJESTY
By Ann Ulrich Miller

Order your copy today!
Click Here!
Now available as an ebook
Just $4.00 at Amazon.com
Recent Releases...
A Cosmic Love Story
THROUGHOUT ALL TIME
by Ann Ulrich Miller

Order your copy today!
Click Here!
True Stories from
Star Beings living on Earth
WE ARE AMONG
YOU ALREADY
by Jujuolui Kuita

Order your copy today!
Click Here!
Our trip to the Olympic Peninsula
The Meaning of It All
by Ann Ulrich Miller
The editor chronicles her month-long vacation to the Pacific Northwest with her partner, Doug. The Olympic Peninsula of Washington state is a wondrous place.
Letters from Readers
"Honoring the sacred within" by Sophia Whitefeather; "Magnificent possibilities" by Bob Huth; "Questions answered" by Patrick, and "Called to duty" by Sara Hockenbery.
The day that nothing happened
by Hannah Beaconsfield
The story of a probable future event that may or may not happen, but will definitely change the world.

Sasquatch: Hairy tales of the Northwest's mythic being
by Tanya Davidson
A Canadian writer's report on Bigfoot in the Pacific Northwest.
Radio Waves
by Ray Larsen
UFOs jamming communications could mean a number of things...
DISC-ussion
edited by Ann Ulrich Miller
"General Ramey Lied." Excerpted from The Huffington Post "Weird News" on July 22, 2011.
Could humanity survive a 'Falling Skies' invasion?
Cosmic Book Review
Apocalypse: How to Survive a Global Crisis, by Dan Martin.
Commander's Star Base: Ask an ET
by Commander Sanni Ceto
Q & A with questions about an abduction experience, Osama bin Laden, Reptoids and the NWO, plus the Negroid race on Earth.

2 Desirable Homes in Pagosa Spings, CO
For Sale By Owner
The August 2011 issue also contains classified ads and other intriguing tidbits of information you won't want to miss.