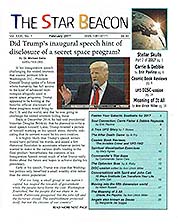 RECENT RELEASES:

Stepping Forth
An American Girl Coming of Age in the 60s
MEMOIR
by Ann Ulrich Miller
50 Case Studies in Modern Palmistry
by T Stokes
NEW TEEN NOVEL
THE ROOT CELLAR MYSTERY
by Ann Carol Ulrich

Order your copy today!
Click Here!


Just Released!
ROAD TO SUCCESS
by Marilyn L. Redmond
CLICK HERE!
YA Fiction
The Ground Hog Mystery
by Ann Carol Ulrich
Order your copy today!
Click Here!
Recent Releases:
THE CLIMBING DOG AFFAIR
by Karen W. Gallob
SECRETS OF SLEEPING INDIAN MOUNTAIN
& PURE VENGEANCE
by Jana Nolan
$11.95
MeDARLIN
eBook
by Eva Sonnuves
Just $2.99

Romantic Suspense
Novel about Light Workers
RAINBOW MAJESTY
By Ann Ulrich Miller
Order your copy today!
Click Here!

BONUS! Excerpt from
RAINBOW MAJESTY by Ann Ulrich Miller
(FINALIST) in the 2015 Eric Hoffer Book Awards READ IT LIVE!

A Cosmic Love Story
THROUGHOUT
ALL TIME
by Ann Ulrich Miller

Order your copy today!
Click Here!
True Stories from
Star Beings living on Earth
WE ARE AMONG
YOU ALREADY
by Jujuolui Kuita

Order your copy today!
Click Here!
STRANDED ON EARTH
The Story of a Roswell Crash Survivor
By Cmdr. Sanni Ceto
A Best Seller!
FASTEN YOUR GALACTIC SEATBELT FOR 2017 - Part 2
by Terra Rae and Crysta of "Team Earth"
Exciting Adventures ahead!
DID TRUMP'S INAUGURAL SPEECH HINT OF DISCLOSURE OF A SECRET SPACE PROGRAM?
by Dr. Michael Salla
A TRUE UFO STORY
by T Stokes
THE AFTER DEATH GAME
by Al Fry
SPIRITUAL VISUALIZATION EXERCISES
By Mary Agnes
THE OPTIMISM BIAS
by A Raby
SOUL CONNECTION: Carrie Fisher and Debbie Reynolds
by Erin Pavlina
Mother and daughter stars meet on the Other Side
CONVERSATIONS WITH SPIRIT
AND JOHN CALI
by John Cali
"10 Ways Gratitude Can Transform Your Life"
ANGELS ALSO KNOWN AS DEVAS
by Marguerite dar Boggia
COSMIC BOOK REVIEWS
"The Invisible Crime' and 'UFO FAQ"
by reviewers Alison and Ann Ulrich Miller
UFO DISC-USSION
edited by Ann Ulrich Miller
"Fukushima can't be ignored"; "Interest in Bigfoot ongoing"; "Editor's brush with a possible Bigfoot."
MOVING INTO THE FIFTH DIMENSION WORLD
by Albert Russell
THE MEANING OF IT ALL
by Ann Ulrich Miller
"Ursula the Psychic"
Events from the late '70s that helped lead the editor to where she is today.
COMMANDER'S STAR BASE
by Commander Sanni Ceto
"Reptilians"
---
The February 2017

issue also contains classified ads and other intriguing tidbits of information you won't want to miss.
---
Order the current

PDF issue here!

Subscribe to the print or PDF issues

Earth Star Publications


PO Box 1213
Cedaredged, CO 81314

email: starbeacon@gmail.com