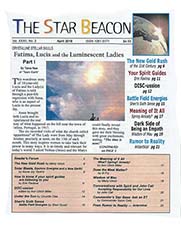 WE SELL BOOKS

FOOD FOR
THE SOUL
Spiritual Nourishment
Order off Catalog
View it ON LINE
50 Case Studies in Modern Palmistry
by T Stokes
RECENT! 7th ANNETTE VETTER MYSERY
SPRING BREAK AT
THE LAKE HOUSE
by Ann Carol Ulrich

Order your copy today!
Click Here!



Inspirational!
ROAD TO SUCCESS
by Marilyn L. Redmond
CLICK HERE!
Earth Star's #1 BEST SELLER!
True Stories from
Star Beings living
on Earth
WE ARE AMONG YOU ALREADY
by Jujuolui Kuita
Order your copy today!
Click Here!
Cozy Mystery:
THE CLIMBING DOG AFFAIR
by Karen W. Gallob

Short Stories
THE UNEXPLAINABLE
by Jana Nolan
$11.95
Fascinating and Entertaining Read!
MeDARLIN
eBook
by Eva Sonnuves
Just $2.99

Romantic Suspense
Novel about Light Workers
RAINBOW MAJESTY
By Ann Ulrich Miller
Order your copy today!
Click Here!

BONUS! Excerpt from
RAINBOW MAJESTY by Ann Ulrich Miller
(FINALIST)
in the 2015 Eric Hoffer Book Awards
READ IT LIVE!

A Cosmic Love Story
THROUGHOUT
ALL TIME
by Ann Ulrich Miller

Order your copy today!
Click Here!
STRANDED ON EARTH
The Story of a Roswell Crash Survivor
By Cmdr. Sanni Ceto
A Best Seller!
Crystalline Stellar Skulls
Fatima, Lucia and the Luminescent Ladies
Part 1 by Terra Rae
The wondrous story of 10-yr.-old Lucia and the Lady(s) of Fatima, told through a past-life regression with a woman named Anna.
READERS FORUM
Letters from Cary Dickey
"Pine Bush Report" and comments from Mara Edwards and Sara Hockenbery.
THE NEW GOLD RUSH OF THE 21st CENTURY
by Marty Ulrich
In case you haven't heard, there's a new "gold rush" occurring right now and it's been active for the last five years.
SOLAR BLASTS, EQUINOX ENERGIES AND A NEW EARTH!
by Aluna Joy Yaxk'in
Is Anything possible? What would YOUR life look like it if it was?
HOW TO KNOW IF YOUR SPIRIT GUIDES ARE LISTENING TO YOU
by Erin Pavlina
Do our guides even know what we want? Can they hear us? How do we know if they are really listening?
DISC-USSION
edited by Ann Ulrich Miller
"Contact," "NASA Climate Modeling suggests Venus may have been habitable," "Excellent Venus Adventure'" and "ETs and Water" (with thanks to George Filer of Filer's Files)
SHERI'S SIXTH SENSE
by Sheri Gould
"Battle Field Energies"
CONVERSATIONS WITH SPIRIT
AND JOHN CALI
by John Cali
"Accepting Full Responsibility for Our Lives"
THE MEANING OF IT ALL
"What? Spring? Already!"
by Ann Ulrich Miller
COMMANDER'S STARBASE
by Commander Sanni Ceto
Holograms.
DOES THE MEAT MATTER?
by Al Fry
There has long been a controversy concerning adding meat to our diets, and some feel this is a barbaric practice.
UNDER THE SUN
Q & A by psychic Chrystle Clae
WISDOM OF MAU
New column by Marty Ulrich
Aside from my own survival, I am an Empath, or someone who, in almost all situations, puts others before themselves.
FROM RUMOR TO REALITY
Curious Minds Want to Know ...
What is going on in Antarctica? And more.
---
The April 2018

issue also contains classified ads and other intriguing tidbits of information you won't want to miss.
---
Order the current

PDF issue here!

Subscribe to the print or PDF issues

Earth Star Publications


PO Box 267
Eckert, CO 81418

email: starbeacon@gmail.com