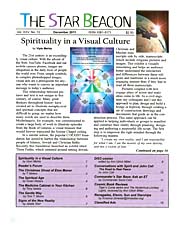 NEWEST RELEASE!
Annette Vetter is back...
in THE LEGEND OF
THE LANTERN
by Ann Carol Ulrich
See More!

Romantic Suspense
Novel about Light Workers
RAINBOW MAJESTY
By Ann Ulrich Miller

Order your copy today!
Click Here!
Now available as an ebook
Just $4.00 at Amazon.com

A Cosmic Love Story
THROUGHOUT ALL TIME
by Ann Ulrich Miller

Order your copy today!
Click Here!
True Stories from
Star Beings living on Earth
WE ARE AMONG
YOU ALREADY
by Jujuolui Kuita

Order your copy today!
Click Here!
Spirituality in a Visual Culture
by Vipin Mehta
Pictures coupled with text engage plans of action and make ideas come to life.
Reader's Forum
by Willy Whitefeather and Doug Davis.
The Christmas Ghost of Eton Manor
by T. Stokes
A true ghost story from England.

The Spiritual Age
by Owen Waters
There are 12 distinct stages in the evolution of human consciousness.
The Gentle Way
by Tom T. Moore
Chemtrails, advice on 401K's and sun activity.

DISC-ussion
by Ann Ulrich Miller
"USS Kirk Naval ship encounters submerged UFO"; "White House says no alien visits or UFO coverups"; "Next Star Beacon issue out in February."
Conversations with Spirit and John Cali
by John Cali
"The Road to Real Peace"
Cosmic Book Reviews
by Ann Ulrich Miller
"Tiger's Curse" series is a winner (novels by Colleen Houck) and "The Mysterious Lindsey Lights" by Betty May Ockerl..
The Medicine Cabinet in Your Kitchen
Ten Top Common Healing Herbs and Spices
by Tony Isaacs
Commander's Star Base: Ask an ET
by Commander Sanni Ceto
Q & A with questions about past lives, humans and Grays, and ascension.
Signs of the New Reality
by Jelaila Starr
We are healing, our families are healing and so is Earth.
Renegades, Elenin, Sun and Starships
by Krsanna
Explanation on the unusual earthquakes in the U.S. in August 2011.

Live in Paradise!
For Sale By Owner
The December 2011 issue also contains classified ads and other intriguing tidbits of information you won't want to miss.