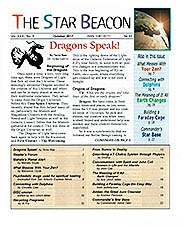 WE PUBLISH BOOKS

FOOD FOR
THE SOUL
Spiritual Nourishment
NEW 2017 BOOK CATALOG IS OUT!
View it ON LINE
50 Case Studies in Modern Palmistry
by T Stokes
NEW! 7th ANNETTE VETTER MYSERY
SPRING BREAK AT
THE LAKE HOUSE
by Ann Carol Ulrich

Order your copy today!
Click Here!



Inspirational!
ROAD TO SUCCESS
by Marilyn L. Redmond
CLICK HERE!
Earth Star's #1 BEST SELLER!
True Stories from
Star Beings living
on Earth
WE ARE AMONG YOU ALREADY
by Jujuolui Kuita
Order your copy today!
Click Here!
Recent Releases:
THE CLIMBING DOG AFFAIR
by Karen W. Gallob

THE UNEXPLAINABLE
by Jana Nolan
$11.95
Fascinating and Entertaining Read!
MeDARLIN
eBook
by Eva Sonnuves
Just $2.99

Romantic Suspense
Novel about Light Workers
RAINBOW MAJESTY
By Ann Ulrich Miller
Order your copy today!
Click Here!

BONUS! Excerpt from
RAINBOW MAJESTY by Ann Ulrich Miller
(FINALIST)
in the 2015 Eric Hoffer Book Awards
READ IT LIVE!

A Cosmic Love Story
THROUGHOUT
ALL TIME
by Ann Ulrich Miller

Order your copy today!
Click Here!
STRANDED ON EARTH
The Story of a Roswell Crash Survivor
By Cmdr. Sanni Ceto
A Best Seller!
DRAGONS SPEAK!
by Terra Rae of "Team Earth"
Once upon a time, a very, very long time ago, there were Dragons of Lights that flew all over the universe ...
READERS FORUM
Indigos, Crystals and Rainbows, from a reader, Where Did the Lion Go?, Correction on Focus Sessions, by Chris Lock, and , and Choices are Simple by Al Fry
MAHALA'S PLANET ALERT
September 2017 astrological report
iby Mahala Gayle
WHAT MESSES WITH YOUR ZEN?
by Marianne Clyde, LMFT
PSYCHEDLIC DRUGS USED FOR SPIRITUAL HEALING
by Don Lattin, San Antonion Express-News and MySa.com
CONNECTING WITH DOLPHINS
By Chrystle Clae
DISC-USSION
edited by Ann Ulrich Miller
"Dalai Lama: ET is here," and "Unacknowledged" now on Netflix, with thanks to George Filer and Filer's Filers!
THE MEANING OF IT ALL
"Earth Changes!"
by Ann Ulrich Miller
RECYCLING PROGRAMS
by Al Fry
FROM RUMOR TO REALITY
New column on "potential" Truths.
A SIMPLE WAY TO DESCRIBE A 7 CHAKRA SYSTEM THROUGH PHYSICS
by Dmitryi
CONVERSATIONS WITH SPIRIT
AND JOHN CALI
by John Cali
"Animals in Life and the Afterlife"
BUILDING A FARADAY CAGE THE EASY WAY
from selfrely.com
AMBER, THE GREAT AURA CLEANSER
by Andrew Pacholyk
Crystal Properties of Amber
COMMANDER'S STARBASE
by Commander Sanni Ceto
---
The October 2017

issue also contains classified ads and other intriguing tidbits of information you won't want to miss.
---
Order the current

PDF issue here!

Subscribe to the print or PDF issues

Earth Star Publications


PO Box 1213
Cedaredged, CO 81314

email: starbeacon@gmail.com