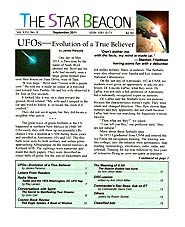 NEWEST RELEASE!
Romantic Suspense
Novel about Light Workers
RAINBOW MAJESTY
By Ann Ulrich Miller

Order your copy today!
Click Here!
Now available as an ebook
Just $4.00 at Amazon.com
Recent Releases...
A Cosmic Love Story
THROUGHOUT ALL TIME
by Ann Ulrich Miller

Order your copy today!
Click Here!
True Stories from
Star Beings living on Earth
WE ARE AMONG
YOU ALREADY
by Jujuolui Kuita

Order your copy today!
Click Here!
UFOs -- Evolution of a True Believer
by James Parsons
The author's personal history as a researcher and believer in the UFO phenomenon.
Letters from Readers
"Reach out and light up a heart" by Robert White Owl
Radio Waves
by Ray Larsen
"Radar and the 1952 Washington, DC UFO flap."

The Meaning of It All
by Ann Ulrich Miller
"The Illusion Bubble has burst." A bear intrudes the editor's back yard.
Conversations with Spirit and John Cali
by John Cali
"The Secret to Manifesting Your Dreams."
DISC-ussion
edited by Ann Ulrich Miller
"Massive UFOs over Carmichael, Calivf."; "Budd Hopkins makes his transition"; "Quakes in areas that don't shake"; "US Navy Space Command and Elenin."
Messages from the Spirit World: Red Eagle Speaks
Cosmic Book Review
Red Eagle Speaks: A Book of Wisdom by Riz Mirza as told to Oriah Miller.
Commander's Star Base: Ask an ET
by Commander Sanni Ceto
Q & A with questions about crop circles, psychics, DNA, healing powers, interplanetary cell phones, ET races and Camelot.
Others
by Robert Stomel
Poetry.

2 Desirable Homes in Pagosa Spings, CO
For Sale By Owner
The September 2011 issue also contains classified ads and other intriguing tidbits of information you won't want to miss.