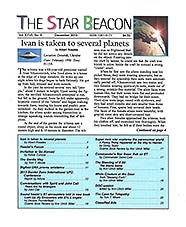 NEW RELEASES!
Into the Wild Blue
$15.00
Permutation, A True UFO Story (revised) $15.00
A Dog Named Ranger
$12.00
ORDER NOW!
Also available as an ebook
Just $3.99 at Amazon.com
Romantic Suspense
SONATA SUMMER
by Ann Ulrich Miller
Read More!
Also available as an ebook
Just $5.00 at Amazon.com

Romantic Suspense
Novel about Light Workers
RAINBOW MAJESTY
By Ann Ulrich Miller

Order your copy today!
Click Here!
Now available as an ebook
Just $4.00 at Amazon.com

A Cosmic Love Story
THROUGHOUT ALL TIME
by Ann Ulrich Miller

Order your copy today!
Click Here!
True Stories from
Star Beings living on Earth
WE ARE AMONG
YOU ALREADY
by Jujuolui Kuita

Order your copy today!
Click Here!
Ivan is taken to several planets
by Albert Rosales
Excerpted from UFOs et al blog, a Ukrainian man's abduction in 1990.
Invitation to Go Abroad
by Kelvin Curnow
Experiences with Arcturians and Tall Whites

Reader's Forum
Letters from Adona, Al Fry and Mark Kimmel.
Bigfoot DNA proves existence
Texas DNA lab scientist makes claim.
DISC-ussion
edited by Ann Ulrich Miller
"New Jerusalem moves in"; "UFO in Port Huron, Mich."; "Four strange lights in Minn."; "Alien craft sightings by astronauts"; "Niara's new book" and "Comet ISON."
Conversations with Spirit and John Cali
by John Cali
"There Are No Strangers"
Cosmic Book Reviews
by Ann Ulrich Miller
Sound healer's ET encounters told in hew book (Devara ThunderBeat's Look Up: My Enounters with ETs & Angels) and Corey Taylor's A Funny Thing Happened on the Way to Heaven

2013 Border Zone International UFO Conference
Report by Adona
Indepth report on the Texas UFO conference in mid-October.
The Case for Telepathy
by Tom T. Moore
ESP's role in communications has many advantages now and in the future.
The Gentle Way Q & A
by Tom T. Moore
White Creature at the Door
by Ann Ulrich Miller
ET sighting by the author when she was 13
The Meaning of It All
The Blame Game
by Ann Ulrich Miller
Commander's Star Base: Ask an ET
by Commander Sanni Ceto
Q & A about space.

Live in Paradise!
Home for sale in southern Colorado
The December 2013 issue also contains humor, classified ads and other intriguing tidbits of information you won't want to miss.