INTO THE WILD BLUE AND BEYOND
by James Parsons
True stories of alien contact and military aviation from the pages of The Star Beacon, MUFON Journal and other publications, plus guest stories from leading UFO researchers.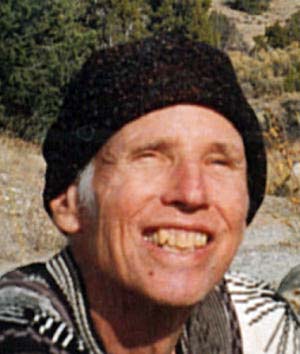 James Parsons, an art collector and ufologist, has written and compiled an anthology of true stories of extraterrestrial contact. His coverage in the pages of The Star Beacon, MUFON Journal and other UFO publications gives the reader a crash course in some of the most intriguing cases, such as the Roswell Incident, the Aztec UFO crash, Swiss contactee Billy Meier, George Van Tassel and more.
Explore the unknown and make up your own mind about why they are here on Earth now.
FIRST EDITION with index
978-0-944851-36-4
184 pages, paperback with photos and illustrations, $15.00 USD
---
Order your copy of INTO THE WILD BLUE AND BEYOND
from Amazon
By Mail: Send $18.00 (postpaid) to: EARTH STAR PUBLICATIONS PO Box 267, Eckert, CO 81418
Colorado residents please add $1.03 for sales tax
OUTSIDE THE US? For Canadian orders add $10.00 shipping. Foreign orders add $15.00 shipping.
Or... use PayPal
US ORDERS
FOREIGN ORDERS
Into the Wild Blue and Beyond is also available
as an eBook from Amazon.com
BACK TO WHAT'S NEW
GO TO EARTH STAR'S HOME PAGE
This page updated December 21, 2018
STAR BEACON
SUBJECT INDEX
2013 2012 2011
2010 2009 2008
2007 2006 2005
2004 2003 2002
2001 2000 1999
1998 1997 1996
1995 1994 1993
1992 1991 1990
1989 1988
Back issues available for $2.00

CLICK HERE to receive FREE bi-monthly newsletter

Earth Star Books
Browse our Book Catalog to view all our books and publications.
Publishing Professional
Earth Star offers editing and production services for self-publishing authors, plus a lot more. You may inquire by contacting us at starbeacon@gmail.com
See all we offer in the way of publishing services. Check it out...
Psychic Readers Page
Our free directory lists intuitives ready to assist you.. View Psychics Page...