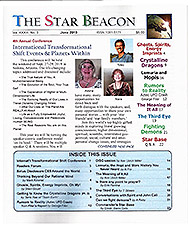 MOST RECENT RELEASE!
THE DREAM CHASERS
Paranormal suspense FICTION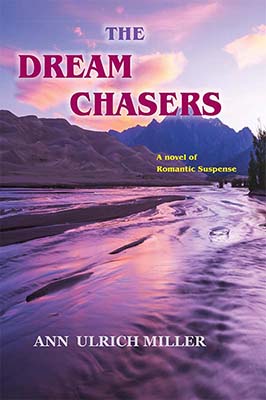 by Ann Ulrich Miller
Order NOW!
$15 Paperback
$5.99 eBook
50 Case Studies in Modern Palmistry
by T Stokes
RECENT! 7th ANNETTE VETTER MYSERY
SPRING BREAK AT
THE LAKE HOUSE
by Ann Carol Ulrich

Order your copy today!
Click Here!
Earth Star's #1 BEST SELLER!
True Stories from
Star Beings living
on Earth
WE ARE AMONG YOU ALREADY
by Jujuolui Kuita
Order your copy today!
Click Here!
NEW RELEASE...
HIDDEN TREASURE (or)
WHERE IS JESUS?
by Karen W. Gallob
Fascinating and Entertaining Read!
MeDARLIN
eBook
by Eva Sonnuves
Just $2.99

Romantic Suspense
Novel about Light Workers
RAINBOW MAJESTY
By Ann Ulrich Miller
(FINALIST)
in the 2015 Eric Hoffer Book Awards
Order your copy today!
Click Here!
Read Excerpt from
Rainbow Majesty

A Cosmic Love Story
THROUGHOUT
ALL TIME
by Ann Ulrich Miller

Order your copy today!
Click Here!
STRANDED ON EARTH
The Story of a Roswell Crash Survivor
By Cmdr. Sanni Ceto
A Best Seller!
THIS MONTH'S
FEATURED ARTICLES
SHERI'S SIXTH SENSE
by Sheri Gould
"Ghosts, Spirits, Energy Imprints, Oh My!"
In this article, I will be sharing some of my clairvoyant experiences with ghosts, spirits and energy imprints outside of Wyoming.
GETTING TO KNOW THE CRYSTALLINE DRAGONS
(Part 2)
by Terra Rae and Crysta of "Team Earth"
DR: I am ready for takeoff as I scour the skies for those who are intruders, and those who are of magnificent light ...
THE THIRD EYE
by T Stokes
We are basically the same people we were back in the Stone Age, but back then we only had three things to worry about ...
THE MEANING OF IT ALL
"How did Earth Star Get Started, Anyway?"
by Ann Ulrich Miller
Perhaps some of you may be wondering how The Star Beacon came into being.
READERS FORUM
Letters/Opinions from Al Fry and A. Raby
COMMANDER'S STAR BASE
by Commander Sanni Ceto
Q & A
Other articles not live on the website may be read by purchasing the PDF or print version of the current Star Beacon
---
The

June 2019 issue also contains classified ads and other intriguing tidbits of information

you won't want to miss.
---
Order the current

PDF issue here!

Subscribe to the print or PDF issues

Earth Star Publications


PO Box 267
Eckert, CO 81418

email: starbeacon@gmail.com