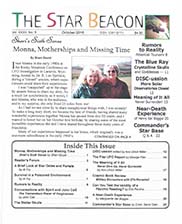 WE SELL BOOKS

FOOD FOR
THE SOUL
Spiritual Nourishment
Order off Catalog
View it ON LINE
50 Case Studies in Modern Palmistry
by T Stokes
RECENT! 7th ANNETTE VETTER MYSERY
SPRING BREAK AT
THE LAKE HOUSE
by Ann Carol Ulrich

Order your copy today!
Click Here!



Inspirational!
ROAD TO SUCCESS
by Marilyn L. Redmond
CLICK HERE!
Earth Star's #1 BEST SELLER!
True Stories from
Star Beings living
on Earth
WE ARE AMONG YOU ALREADY
by Jujuolui Kuita
Order your copy today!
Click Here!
Cozy Mystery:
THE CLIMBING DOG AFFAIR
by Karen W. Gallob

Short Stories
THE UNEXPLAINABLE
by Jana Nolan
$11.95
Fascinating and Entertaining Read!
MeDARLIN
eBook
by Eva Sonnuves
Just $2.99

Romantic Suspense
Novel about Light Workers
RAINBOW MAJESTY
By Ann Ulrich Miller
Order your copy today!
Click Here!

BONUS! Excerpt from
RAINBOW MAJESTY by Ann Ulrich Miller
(FINALIST)
in the 2015 Eric Hoffer Book Awards
READ IT LIVE!

A Cosmic Love Story
THROUGHOUT
ALL TIME
by Ann Ulrich Miller

Order your copy today!
Click Here!
STRANDED ON EARTH
The Story of a Roswell Crash Survivor
By Cmdr. Sanni Ceto
A Best Seller!
SHERI'S SIXTH SENSE
by Sheri Gould
"Monna, Motherships and Missing Time"
THE BLUE RAY with Crystalline Skulls and Goddesses
by Terra Rae
More enlightening information from the Stellar Skulls!
READERS FORUM
Letters from Lieut. Julieaneuax
RUMORS TO REALITY
Tsunamis and nuclear power plants
A BRIEF LOOK AT STAR GATES AND PORTALS
by Al Fry
A NEAR-DEATH EXPERIENCE
by Marguerite dar Boggia
DISC-USSION
edited by Ann Ulrich Miller
"Six More Solar Observatories Closed"
THE FILER REPORT
by George Filer
The Sept. 24, 2018 Filer Report, discussing Wilbert Smith's communication with aliens.
THE MEANING OF IT ALL
"Never Give Up, Never Surrender"
by Ann Ulrich Miller
SURVIVAL IN A POISONED ENVIRONMENT
by Al Fry
Steps you can take to.
COSMIC BOOK REVIEW
Military Encounters with Extraterrestrials (Frank Joseph)
CAN YOU TEST THE VALIDITY OF A PSYCHIC READING?
by Erin Pavlina
CONVERSATIONS WITH SPIRIT AND JOHN CALI
by John Cali
"The Tremendous Power of Foregiveness"
COMMANDER'S STAR BASE
by Commander Sanni Ceto
Q & A
THE FILER REPORT
by George Filer
Sept. 24, 2018 report from the NUFOC.
---
The October 2018

issue also contains classified ads and other intriguing tidbits of information

you won't want to miss.
---
Order the current

PDF issue here!

Subscribe to the print or PDF issues

Earth Star Publications


PO Box 267
Eckert, CO 81418

email: starbeacon@gmail.com