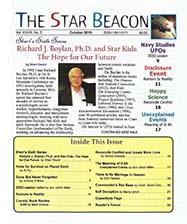 MOST RECENT RELEASE!
THE DREAM CHASERS
Paranormal suspense FICTION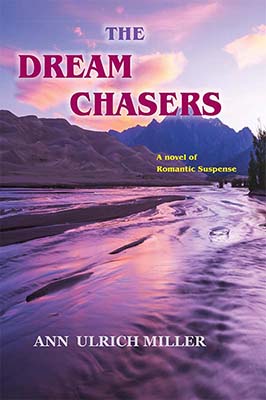 by Ann Ulrich Miller
Order NOW!
$15 Paperback
$5.99 eBook
50 Case Studies in Modern Palmistry
by T Stokes
RECENT! 7th ANNETTE VETTER MYSERY
SPRING BREAK AT
THE LAKE HOUSE
by Ann Carol Ulrich

Order your copy today!
Click Here!
Earth Star's #1 BEST SELLER!
True Stories from
Star Beings living
on Earth
WE ARE AMONG YOU ALREADY
by Jujuolui Kuita
Order your copy today!
Click Here!
NEW RELEASE...
HIDDEN TREASURE (or)
WHERE IS JESUS?
by Karen W. Gallob
Fascinating and Entertaining Read!
MeDARLIN
eBook
by Eva Sonnuves
Just $2.99

Romantic Suspense
Novel about Light Workers
RAINBOW MAJESTY
By Ann Ulrich Miller
(FINALIST)
in the 2015 Eric Hoffer Book Awards
Order your copy today!
Click Here!
Read Excerpt from
Rainbow Majesty

A Cosmic Love Story
THROUGHOUT
ALL TIME
by Ann Ulrich Miller

Order your copy today!
Click Here!
STRANDED ON EARTH
The Story of a Roswell Crash Survivor
By Cmdr. Sanni Ceto
A Best Seller!
THIS MONTH'S
FEATURED ARTICLES
Dr. Richard Boylan, Ph.D. and Star Kids, the Hope for Our Future
Sheri's Sixth Sense
by Sheri Gould
"In 1995 I met Richard Boylan, Ph.D. at Dr. R. Leo Sprinkle's 16th Rocky Mountain Conference on UFO Investigation..."
SELF DECEPTION
The Wisdom of Mau
by Marty Ulrich
"You know, if you keep spouting those lies, you'll start to believe them yourself!"
COMMANDER'S STARBASE
by Cmdr. Sanni Ceto
Q: "It was just World UFO Day on July 2 because of the Roswell incident. Why did the Roswell crash go openly to the public, so everyone could know about it?"
THE MEANING OF IT ALL
"Unexplained Events"
by Ann Ulrich Miller
A vision about a "star child" followed by a major UFO sighting from late summer 1989.
READERS FORUM
Letter from Cary Dickey on the latest about Bigfoot and Dogman in New York
(Not linked)
HINTS FOR SURVIVAL ON PLANET EARTH
by Al Fry
Advice about some helpful solutions.
(Not linked)
Other articles not live on the website may be read by purchasing the PDF or print version of the current Star Beacon
Included:
RECONCILE CONFLICT AND CREATE MORE LOVE, by Serena Aramaki; GONE BUT NEVER FORGOTTEN by Joanne O'Brien; plus COSMIC BOOK REVIEWS featuring Mark Kimmel's latest book, "AON"; RUMORS TO REALITY featuring "Full Disclosure Event" (Lisa Renee from Ascension Energies website); DISC-USSION, featuring George Filler's report on the Navy and UFOs, and much more!
---
The October

2019 issue also contains classified ads and other intriguing tidbits of information

you won't want to miss.
---
Order the current

PDF issue here!

Subscribe to the print or PDF issues

Earth Star Publications


PO Box 267
Eckert, CO 81418

email: starbeacon@gmail.com