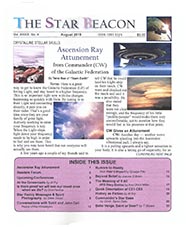 MOST RECENT RELEASE!
THE DREAM CHASERS
Paranormal suspense FICTION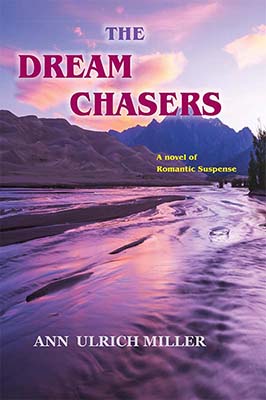 by Ann Ulrich Miller
Order NOW!
$15 Paperback
$5.99 eBook
50 Case Studies in Modern Palmistry
by T Stokes
RECENT! 7th ANNETTE VETTER MYSERY
SPRING BREAK AT
THE LAKE HOUSE
by Ann Carol Ulrich

Order your copy today!
Click Here!
Earth Star's #1 BEST SELLER!
True Stories from
Star Beings living
on Earth
WE ARE AMONG YOU ALREADY
by Jujuolui Kuita
Order your copy today!
Click Here!
NEW RELEASE...
HIDDEN TREASURE (or)
WHERE IS JESUS?
by Karen W. Gallob
Fascinating and Entertaining Read!
MeDARLIN
eBook
by Eva Sonnuves
Just $2.99

Romantic Suspense
Novel about Light Workers
RAINBOW MAJESTY
By Ann Ulrich Miller
(FINALIST)
in the 2015 Eric Hoffer Book Awards
Order your copy today!
Click Here!
Read Excerpt from
Rainbow Majesty

A Cosmic Love Story
THROUGHOUT
ALL TIME
by Ann Ulrich Miller

Order your copy today!
Click Here!
STRANDED ON EARTH
The Story of a Roswell Crash Survivor
By Cmdr. Sanni Ceto
A Best Seller!
THIS MONTH'S
FEATURED ARTICLES
Ascension Ray Attunement from Commander (CW) of the Galactic Federation
by Terra Rae of "Team Earth"
"Here is a great way to get to know the Galaftic F3ederation (GF) of loving Light ..."
SHERI'S SIXTH SENSE
by Sheri Gould
"Star Family Messages and Spirit Photography"
Interesting perspectives and mind-blowing color photos from the 2010 Star Family Reunion in the Four Corners.
BEYOND BELIEF?
by Joanne O'Brien
The story of an ordinary person living an extraordinary life ...
THE MEANING OF IT ALL
"Some UFO sightings from the past"
by Ann Ulrich Miller
Published diary entries of the editor's UFO sightings from 1988-1989..
CONVERSATIONS WITH SPIRIT AND JOHN CALI
"Peace of the Himalayas"
READERS FORUM
Letters/Opinions from Valerie Benson says Global Warning is a Farce" and A Special Message for TSB from Waneta/Julienux
COMMANDER'S STAR BASE
by Commander Sanni Ceto
Q & A
Other articles not live on the website may be read by purchasing the PDF or print version of the current Star Beacon
Included:
Two articles from Al Fry:
At the Crossroads" and "History as Fiction"; plus "Is their proof we will see our loved ones when we die?" by Erin Pavlina; a "Quick Description of CE1-CE5" by Dr. Steven Greer, and T Stokes writes about "Baba Vanga, Saint or Seer?"
---
The August

2019 issue also contains classified ads and other intriguing tidbits of information

you won't want to miss.
---
Order the current

PDF issue here!

Subscribe to the print or PDF issues

Earth Star Publications


PO Box 267
Eckert, CO 81418

email: starbeacon@gmail.com