The Meaning of It All
by Ann Ulrich Miller
© 2010 (all rights reserved)
An article from the OCTOBER 2010 issue of THE STAR BEACON.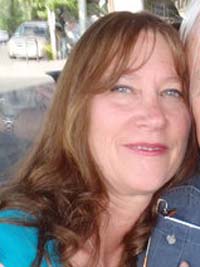 AUTUMN'S MAGIC
PHOTOS BY DOUG ELMORE
On Sept. 21, the first day of autumn, my friend Doug and I took a day trip to Lake City over Spring Creek and Slumgullion passes. We wanted to enjoy the spectacular fall colors in these mountains.
It was a glorious day with warm temperatures and blue skies, laced with just the right amount of clouds. It was the perfect day for a 380-mile round trip drive to Gunnison and back to Pagosa Springs.
Words just cannot do justice, and neither can printouts from the camera. You have to be there to experience the "real thing."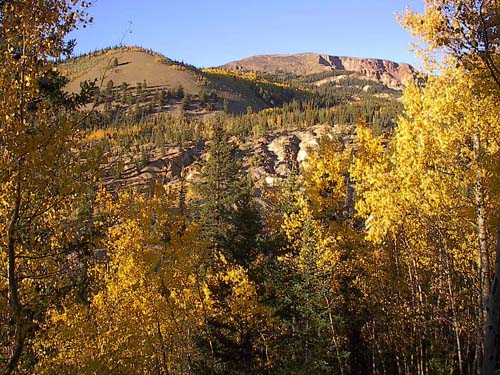 And part of that experience is sharing the beauty and wonder and richness of God's Earth with someone special who also appreciates it. I am so grateful for my life right now on Planet Earth.
Even though things seem to go wrong at times... our economy is teetering on the edge... our politicians continue to lie to us... we are constantly bombarded with confusion and propaganda, especially as election time approaches...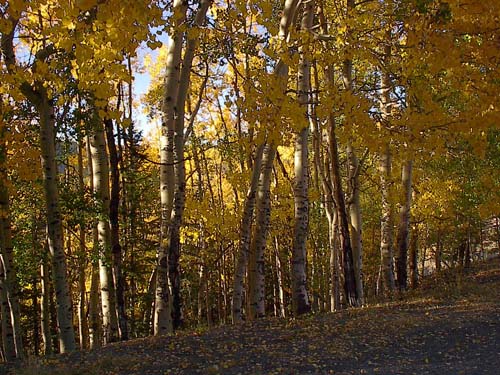 Yet here we are, cosmic citizens on a beautiful world. Is it no wonder the ETs consider Terra a "gem"?
Even though it costs so much to print an extra two pages in color, I just had to share these photos with you this month... in color! I've been fortunate to be able to get out this year and see several of Colorado's passes with the aspens and the oak brush turning.
Take some time for yourselves and bask in Earth's beauty!


BACK TO WHAT'S NEW
GO TO EARTH STAR'S HOME PAGE
This page updated February 8, 2011
STAR BEACON
SUBJECT INDEX
2011 2010 2009 2008
2007 2006 2005 2004
2003 2002 2001 2000
1999 1998 1997 1996
1995 1994 1993 1992
1991 1990 1989 1988
Back issues available for $2.00

CLICK HERE to receive FREE monthly newsletter

Earth Star Books
Browse our Book Catalog to view all our books and publications.
We also sell T-shirts and Cosmic business cards!
SIGN UP for Star Beacon monthly updates!


Click to join starbeacon
Publishing Professional
Earth Star offers editing and production services for self-publishing authors, plus a lot more. You may inquire by contacting us at starbeacon@gmail.com
See all we offer in the way of publishing services. Check it out...
Psychic Readers Page
Our free directory lists intuitives ready to assist you.. View Psychics Page...