DISC-ussion
edited by Ann Ulrich Miller
© 2011 (all rights reserved)
An article from the October 2011 issue of THE STAR BEACON.
Planet orbits two suns
Not just science fiction: Astronomers in Mountain View, Calif, according to a report by the Associated Press, say they have spotted a planet orbiting two suns. The discovery was made by NASA's Kepler planet-hunting telescope. Scientists describe the find in a recent issue of the journal Science. They are calling the new planet Tatooine (tah-too-WEEN') after the fictional body in the "Star Wars" films that boasts a double sunset.
The alien world, about the size of Saturn, is frigid and inhospitable. It orbits two stars 200 light-years from Earth. This image provided by NASA shows an artist's depiction. (AP photo/NASA)
(Source: Filer's Files #39-2011, dated 9-22-11)
Light ships filmed over Pagosa Springs, Colorado
Our local celebrity contactee, Victoria Liljenquist, gave a presentation to community members of Pagosa Springs, Colo., on Saturday, Sept. 17, in which she led a meditation at 3:33 p.m. (in conjunction with a global event) and showed film footage of light ships taken over the lake during two evenings in mid-June of this year. The ships shape-shifted and demonstrated maneuvers, crossing each other and swooping low in the night sky.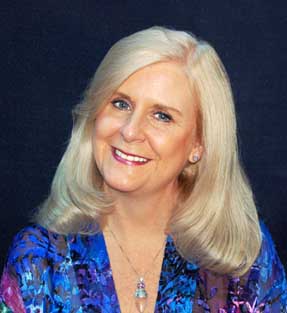 Victoria is an award-winning film producer, certified licensed massage therapist and certified clinical hypnotherapist. She has led healing retreats and has been a popular speaker at many conferences and lightworker events over the years.
Her DVD, Encounters with UFOs, Angels and Divine Messages, is inspiring and the film footage captivating. Victoria uses the night vision feature on her digital movie camera to document spacecraft. Her life story is especially intriguing and she predicted the appearance of a spacecraft over Salt Lake City during the 2002 Olympic winter games which was featured on the local news channel. The music alone that accompanies her video — composed by her — not to mention her incredible singing voice — is a bonus and well worth the price of $25 (postpaid).
For more information on Victoria and her work, visit her Web site at
http://victoriaslight.org.

BACK TO WHAT'S NEW
2011 SUBJECT INDEX
GO TO EARTH STAR'S HOME PAGE
This page updated October 6, 2011
STAR BEACON
SUBJECT INDEX
2011 2010 2009 2008
2007 2006 2005 2004
2003 2002 2001 2000
1999 1998 1997 1996
1995 1994 1993 1992
1991 1990 1989 1988
Back issues available for $2.00

CLICK HERE to receive FREE monthly newsletter

Earth Star Books
Browse our Book Catalog to view all our books and publications.
We also sell T-shirts and Cosmic business cards!
SIGN UP for Star Beacon monthly updates!


Click to join starbeacon
Publishing Professional
Earth Star offers editing and production services for self-publishing authors, plus a lot more. You may inquire by contacting us at starbeacon@gmail.com
See all we offer in the way of publishing services. Check it out...
Psychic Readers Page
Our free directory lists intuitives ready to assist you.. View Psychics Page...