Conversations with Spirit and John Cali
by JOHN CALI
© 2015 (all rights reserved)
An article from the February 2015 issue of THE STAR BEACON.
How to Live a Life of Kindness

"Be kind whenever possible. It is always possible." -- Dalai Lama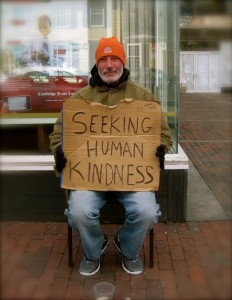 Copyright (c) 2013 Enver Rahmanov
John




I was going through some old files the other day and came across a beautiful little poem written by my dear friend, Jerry Buchanan, many years ago.




Jerry is gone now, but in his lifetime he was a legendary figure in the world of writing and publishing. He graciously mentored me when I was a new young writer. Throughout the years he did the same for thousands of others.
Jerry was one of the kindest people I've ever known.
As we begin another new year, I'm excited about the powerful energies and opportunities awaiting us in 2015. This is a time like no other in human history, a time of truly new beginnings.
So I want to share Jerry's poem with you today. His ideas and words, though not new, are powerful guideposts and reminders as we launch into this exciting new era.



Living and Giving

by Jerry Buchanan

Whatever you give away today
Or think or say or do
Will multiply about tenfold
And then return to you.
It may not come immediately
Nor from the obvious source
But the Law applies unfailingly
Through some invisible force.
Whatever you feel about another,
Be it love or hate or passion,
Will surely bounce right back to you
In some clear (or secret) fashion.
If you speak about some person
A word of praise or two,
Soon, tens of other people
Will speak kind words of you.
Our thoughts are broadcasts of the soul,
Not secrets of the brain.
Kind ones bring us happiness;
Petty ones, untold pain.
Giving works as surely as
Reflections in a mirror.
If hate you send, hate you'll get back
But loving brings love nearer.
Remember, as you start this day
And duty crowds your mind,
That kindness comes so quickly back
To those who first are kind.
Let that thought and this one
Direct us through each day ...
The only things we ever keep
Are the things we give away.

Copyright © 1967 by Jerry Buchanan
Founder, TOWERS Club, USA
Vancouver, Washington, USA

John Cali is a writer, blogger, and channel for a group of spirit guides. His next book is Conversations With Spirit: Real Answers to Life's Pesky Questions, Book 1. John lives in northwestern Wyoming.


*****************************


FREE BOOK!

The Book of Joy: How to Live Every Day of Your Life Happily Ever After.
Get Spirit's wise advice and guidance on how to live your life exactly the way you want to, and how to do it with deep joy. Surf to:
www.greatwesternpublishing.org/boj.html


Email:
john@greatwesternpublishing.org

Website:
http://www.greatwesternpublishing.org

Free newsletter:
chiefjoseph-on@mail-list.com

Personal readings with Spirit:
http://www.greatwesternpublishing.org/readings.html

Copyright © 2015 by John Cali
All rights reserved
This article was originally published here:
www.greatwesternpublishing.org
BACK TO WHAT'S NEW
GO TO EARTH STAR'S HOME PAGE
This page updated February 2, 2015
STAR BEACON
SUBJECT INDEX
2013 2012 2011
2010 2009 2008
2007 2006 2005
2004 2003 2002
2001 2000 1999
1998 1997 1996
1995 1994 1993
1992 1991 1990
1989 1988
Back issues available for $2.00

CLICK HERE to receive FREE monthly newsletter

Earth Star Books
Browse our Book Catalog to view all our books and publications.
We also sell T-shirts and Cosmic business cards!
SIGN UP for Star Beacon monthly updates!


Click to join starbeacon
Publishing Professional
Earth Star offers editing and production services for self-publishing authors, plus a lot more. You may inquire by contacting us at starbeacon@gmail.com
See all we offer in the way of publishing services. Check it out...
Psychic Readers Page
Our free directory lists intuitives ready to assist you.. View Psychics Page...