Conversations with Spirit and John Cali
by JOHN CALI
© 2016 (all rights reserved)
An article from the December 2016 issue of THE STAR BEACON.
It's Time for Healing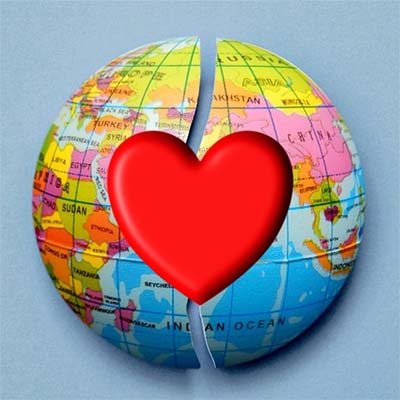 "Of one thing I am certain,
the body is not the measure of
healing. Peace is the measure."
-- George Melton
John




Unless you're living in a cave somewhere, you've probably noticed all the hostility and negativity around the United States presidential election. It's been a traumatic time for many, a jubilant time for others, depending on which of the two candidates they were rooting for.


I admire and support anyone who stands up for their values and principles, whether I agree with them or not. But that "us versus them" mentality that's brought the United States, and much of the world, to this dark place, obviously no longer works, if it ever did.


It's time for healing. For healing ourselves, our communities, our countries and our world. The healing begins with each one of us. The more we heal ourselves, the more we empower others to heal -- the more we empower our communities, our countries, our world to heal.


Despite the darkness, there is far more light than ever. We, individually and as the human race, are waking up. Our communities, our countries, our world are waking up. It's a grand time to be alive on this planet!


Each of us, standing alone, is a powerful being of light. Even those we may see as "the dark ones" are powerful beings of light. They've just managed to hide their light, often because they are afraid of it. They are afraid of their own power, of their ability to bring love, light and healing to the world. And so they hide in the darkness.


We're all in this together. There is no "us" versus "them." We're all one, always have been, always will be.


There's an ancient Sanskrit greeting I love. I'm sure many of you know it -- "Namasté." Which means, "The divine in me recognizes the divine in you."


Many years ago, my spirit guides defined love as "the choice to see the divinity in all that is." They meant, literally, every thing, every being, animate or inanimate.


If we can make that heart-to-heart connection of love with everyone and everything in our lives, we can rise above the darkness of the world.


Remember, darkness is not an entity in itself. It is only the absence of light.

John Cali is a writer, blogger, and channel for a group of spirit guides. His next book is Conversations With Spirit: Real Answers to Life's Pesky Questions, Book 1. John lives in northwestern Wyoming.


*****************************


FREE BOOK!

The Book of Joy: How to Live Every Day of Your Life Happily Ever After.
Get Spirit's wise advice and guidance on how to live your life exactly the way you want to, and how to do it with deep joy. Surf to:
www.greatwesternpublishing.org/
/the-book-of-joy/


Email:
john@greatwesternpublishing.org

Website:
http://www.greatwesternpublishing.org


Personal readings with Spirit:
http://www.greatwesternpublishing.org//the-book-of-joy/

Copyright © 2016 by John Cali
All rights reserved
This article was originally published here:
www.greatwesternpublishing.org
BACK TO WHAT'S NEW
GO TO EARTH STAR'S HOME PAGE
This page updated December 7, 2016
STAR BEACON
SUBJECT INDEX
2013 2012 2011
2010 2009 2008
2007 2006 2005
2004 2003 2002
2001 2000 1999
1998 1997 1996
1995 1994 1993
1992 1991 1990
1989 1988
Back issues available for $2.00

CLICK HERE to receive FREE bimonthly enewsletter

Earth Star Books
Browse our Book Catalog to view all our books and publications.
SIGN UP for Star Beacon bimonthly updates!

Contact email:
starbeacon@gmail.com
Psychic Readers Page
Our free directory lists intuitives ready to assist you.. View Psychics Page...