Night of the White Raven
by Ethan Miller
© 2006 (all rights reserved)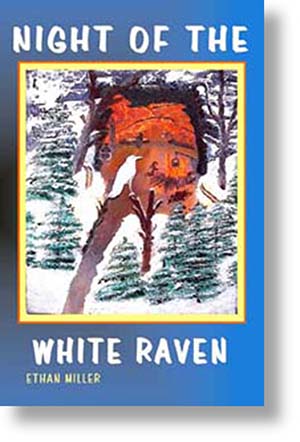 Danger, death and the unknown stalk two brave young mountain men, yet never far away is the spectral eerie presence of a mysterious White Bird.
He left his home in Pennsylvania at the age of 15, accompanied by his old Indian friend, Mr. Joe. When he reached Starved Rock that fall of 1818, he'd already killed three men.
Finding refuge in a blacksmith's stable, young Nathan saved every penny he earned to make his way West.
At 17, he set out with his partner, a runaway slave, in their quest for beaver and a life of freedom in the untamed West.
---
ISBN 0-944851-24-X June 2006
HISTORICAL FICTION Retail $10.95


---
About the Author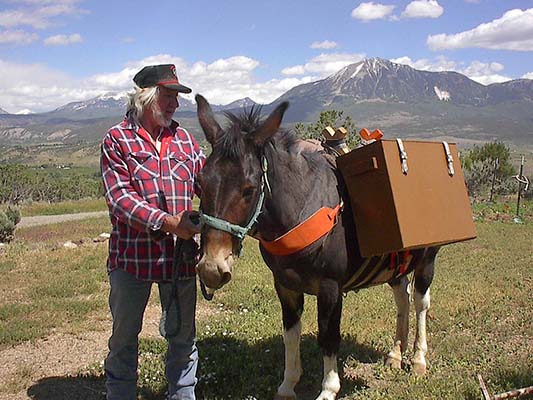 Ethan Miller worked at Ford Motor Co.'s stamping plant in Walton Hills near Cleveland, Ohio, for more than 31 years. Retiring in 1986, he continued to call Ravenna, Ohio, his home, but ventured to the Southwest for 10 winters, and spent several summers as a volunteer campground host at McClure Campground for the USFS in western Colorado. After 17 years in the West, he relocated to southeastern Ohio with his wife, Ann Miller, and their dog, Ranger. He made his transition in September 2008. He leaves two sons and three grandchildren, all living in Ohio.
Read a sample chapter from Night of the White Raven
You may order the book by sending check or money order for $13.95 (postpaid) to:
EARTH STAR PUBLICATIONS - P.O. Box 267, Eckert, CO 81418
Colorado residents please add 54 cents sales tax
NOW AVAILABLE as an ebook through AMAZON KINDLE for just $3.99
BACK TO WHAT'S NEW
GO TO EARTH STAR'S HOME PAGE
This page updated October 6, 2022
STAR BEACON
SUBJECT INDEX
2013 2012 2011
2010 2009 2008
2007 2006 2005
2004 2003 2002
2001 2000 1999
1998 1997 1996
1995 1994 1993
1992 1991 1990
1989 1988
Back issues available for $2.00

CLICK HERE to receive FREE monthly newsletter

Earth Star Books
Browse our Book Catalog to view all our books and publications.
Publishing Professional
Earth Star offers editing and production services for self-publishing authors, plus a lot more. You may inquire by contacting us at starbeacon@gmail.com
See all we offer in the way of publishing services. Check it out...