DISC-ussion
edited by Ann Ulrich Miller
© 2018 (all rights reserved)
An article from the June 2018 issue of
THE STAR BEACON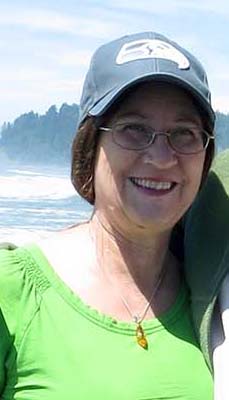 Interstellar Travel: Shifting outside the Box

Dr. Steven Greer writes the
following:

"Many people have asked me how many times I have seen a UFO. I tell them I have never seen a UFO, because there is no such thing as a UFO. The term was concocted by those who knew exactly what the vehicles were and is a clever attempt at 'mind conditioning.'

"There are two categories of vehicles. The first is an ETV or Extraterrestrial Vehicle, the term used at the National Security Agency (NSA). The second is an ARV or Alien Reproduction Vehicle, which are man-made, advanced, anti-gravity craft that look like a 'UFO.'

"Neither ETV nor ARV actually fly in any normal aerodynamic sense. They are using field propulsion systems developed as far back as the 1920s by T. Townsend Brown and (post-1947) reverse-engineered from downed ETVs. They employ what is known as the Biefeld-Brown Effect which involves high voltage, electromagnetic, and magnetic flux phenomena which allows an object to become weightless, levitate, and move in a virtually mass-free manner. Advanced physicists in classified projects have understood this for at least 60 years and maybe longer.

So I tell people we have never seen a 'UFO.' We have, however, had thousands of sightings and interactions with extraterrestrial vehicles and their occupants."

You can learn more about Dr. Steven Greer and his disclosure project by watching the excellent Unacknowledged documentary and reading the companion book, Unacknowledged: An Exposé of the World's Greatest Secret.

Arizona UFO

Richard Heiden reports that an article appeared in the Arizona Republic on Feb. 24, 2018 regarding a strange sighting in the Arizona sky. Jerod MacDonald-Evoy's story tells of pilots encountering something strange just north of Tucson in the afternoon on that day.

The following is a transcript:

"Was anybody, uh, above us, who passed above us 30 seconds ago?" a pilot asks air traffic control.

"Negative," the air traffic controller responds.

"Well, something did," the pilot replies.

Another pilot chimes in that "it was a UFO," followed by chuckles.

The pilot who first reported it was with Phoenix Air Group, out of Georgia. The pilot wasn't the only one who saw something. The Phoenix Air Group pilot and co-pilot saw something very bright in front of and above them, according to company spokesman Bob Tracey.

Flying at 37,000 feet, the object was estimated to be at about 50,000 feet, above the cruising altitude of most airliners, which are limited to 45,000 feet.

The object was too bright for them to make out its shape and was moving fast. Tracey said it was going about the same speed a normal jetliner would travel. It lasted about 30 seconds.

A few minutes later, the American Airlines pilot tells air traffic control, "Yeah, something just passed right over us," noting the object was at least 3,000 feet above them.

The FAA declined to speculate, but the Air Group pilot has an idea. "He said he has seen lots of balloons with GoPros," Tracey said his pilot told him. Amateur videographers, hobbyists and others have launched small high-altitude balloons with cameras or other equipment. Something that small would be hard to pick up on radar.

For the latest, best information on UFO sightings and related

subjects, sign up for the National UFO Center's Filer's Files. Visit http:// nationalufocenter.com to subscribe.
______________________________________________
'Coast to Coast' radio ex-host Art Bell dies at 72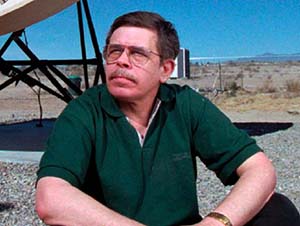 PAHRUMP, Nev. — Art Bell, a well known radio host, known for his paranormal-themed nightly show syndicated on hundreds of stations in the 1990s, died at his home in southern Nevada on Friday, April 13, 2018.
Nye County Sheriff Sharon Wehrly announced in a Facebook video that Bell died in Pahrump. He was 72. An autopsy was to be conducted to determine the cause of death, according to the Sheriff.
Art Bell hosted "Coast to Coast AM" before he left the airwaves in 2002. He broadcast the show from his radio station, KNYE, in Pahrump.
The program focused on Bell's conspiracy theories and his fascination with the paranormal and unexplained phenomena such as UFOs and crop circles. He served as his own producer, engineer and host, according to the Las Vegas Review-Journal.
Fans, including celebrities like William Shatner and singer Josh Groban, took to Twitter to praise Bell. Groban recalled staying up late to listen to the host's "one of a kind" voice and how "his shows were so weird and spooky, but somehow managed to hold off your skepticism."
Former business partner Alan Corbeth said during Bell's 2008 induction into the the National Radio Hall of Fame that nobody was better than Bell at understanding "how to create theater of the mind."
At his peak, Art Bell was heard on some 500 radio stations nationwide. He retired more than once and had a brief run on SiriusXM satellite radio in 2013.
Bell, who grew up in a military family, became an FCC-licensed radio technician by the age of 13, according to the "Coast to Coast AM" website. He later enlisted in the US Air Force while also starting his own pirate radio station.
Honey Lee French makes her transition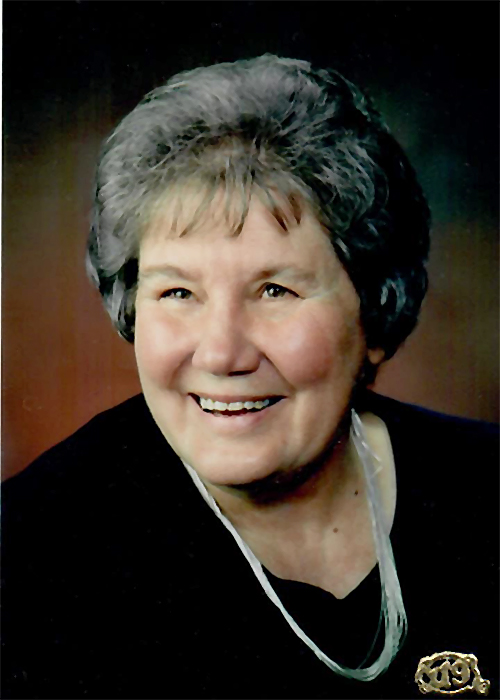 COLORADO SPRINGS, Colo. — Honey Lee "Peggy" French walked this earth for more than eight decades and left it peacefully on April 25, 2018, in Colorado Springs, Colo., where she lived close to her youngest daughters for the last 14 years. Prior to Colorado Springs, she was a longtime resident of Paonia, Colo.
Honey Lee was born Sept. 21, 1935 in Carlsbad, N.M. She grew up in the Dallas County area, the middle of three children, and the only daughter. She still has a large extended family in Texas.
She contributed to her communities as a masterful business owner, bookkeeper, storyteller and historian. Her life's passion included her dog, CoCo, traveling, reading, writing poetry, dancing and spending time in her beloved Rocky Mountains. She was an outstanding hunter, archer, wilderness guide and high diver, but her greatest joy came from gathering with family and friends.
Honey Lee was preceded in death by her parents, Larry Lee and Iris Ostein; brothers, Terry Hines and Neil Ostein; and her second child, Donnell Lee Roberts Sandidge.
She is survived by four children and their spouses: Robbie and Gwen Sandidge of Grand Junction, Colo.; Julia Sandidge and Duane Noriyuki of Eugene, Ore.; Karen Sandidge and Nelda Dettwiler of Colorado Springs; Shannon Sandidge and Barbara Bennett of Denver, and Gaynelle Ihms, her dearest friend/niece of North Carolina.
As Grandma Peggy, she was blessed with six grandchildren and 15 great-grandchildren. She was the center pole of an enormous clan and also served to guide many nieces, nephews, stepchildren, "family
of choice" and dear friends.
A celebration of life will be held in Paonia, Colo., on June 16 at the American Legion on Lamborn Mesa Road. In lieu of flowers, she asked that you "please cherish time with your family and spread love and light."
EDITOR'S NOTE: Honey Lee was a dear friend of ours. I met her in the late 1980s through Julian Joyce, another dear friend who passed in
early 2000. It was enjoyable to be in Honey Lee's presence, to listen to herTexas drawl, and to hear her many unforgettable stories, many of which were "miracles" to ordinary folks, but made sense to our lightworker group.
I had the privilege of being Honey Lee's landlady for a few years when Ethan and I had the property on Stucker Mesa (the old home of Julian's). We had a long-lasting meditation group in the Paonia area and enjoyed our times together.
Honey Lee rented a cabin on the road above Crystal Meadows on the way to Kebler Pass for a few years. It was her sanctuary, and she would hold the occasional barbecue with all of us.
In my novel Rainbow Majesty, the character (Aunt) Rosalee Sutton, owner of the Rainbow Majestic Lodge, was based on Honey Lee, who many years back, with her husband, had operated Electric Mountain Lodge, located 18 miles north of Paonia, and which inspired my story.
The Star Beacon ran a feature on her in March 1996, called "Cracking the Eggshell," which was a term Honey Lee often used to explain people who were starting to wake up to spirituality.
She leaves behind many friends and family. I am certain that she is enjoying her return Home and that those who preceded her are giving her the warmest welcome.
Annie Miller
GO TO EARTH STAR'S HOME PAGE
This page updated June 5, 2018
STAR BEACON
SUBJECT INDEX
2013 2012 2011
2010 2009 2008
2007 2006 2005
2004 2003 2002
2001 2000 1999
1998 1997 1996
1995 1994 1993
1992 1991 1990
1989 1988
Back issues available for $2.00
ORDER ISSUES

CLICK HERE to receive FREE bimonthly enewsletter

Earth Star Books
Browse our Book Catalog to view all our books and publications.
SIGN UP for Star Beacon bimonthly updates!
Email to request signup
Publishing Professional
Earth Star offers editing and production services for self-publishing authors, plus a lot more. You may inquire by contacting us at starbeacon@gmail.com
See all we offer in the way of publishing services. Check it out...
Psychic Readers Page
Our free directory lists intuitives ready to assist you... View Psychics Page...