Do Animals See Our Deceased Loved Ones?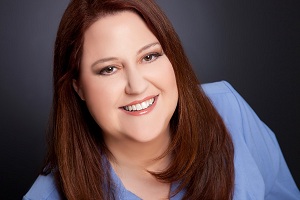 from the December 2018 Star Beacon
By Erin Pavlina


"After my husband died, our dog started behaving a little strangely. It's like he sees someone or something in the corner and will go examine it, even though there is nothing there. Sometimes he will bark or act excited like he's seeing someone he knows and loves. Is it possible he's seeing my deceased husband? If so, is there any way I can see him too or know he's there?" —Monica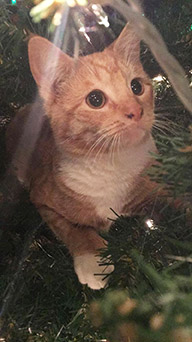 I'm not sure if animals can physically see a spirit or ghost in a room, but I do believe they can sense someone's presence.
We have to remember that our physical eyes are created to see the physical things of this world, but our inner eye can see and sense energies on a different frequency, and that includes spirits.
When a deceased loved one wants to make contact with us, they can project their energy to our physical location, and even though we cannot see them with our eyes, we can sense their presence.
Animals are even more attuned to these energies, so they are going to react more often than we are, because they are going to notice spirits when we're not paying attention.
If you see your animal acting strangely, or it looks like it's communicating or playing with someone you can't see, take a moment to stop what you're doing, sit in meditation, and see if you can feel or sense who might be there. Most likely it's a deceased loved one.
Under unusual circumstances your animal may be picking up on a different kind of spirit, perhaps one on the astral plane. If your dog is growling or acting like there is an intruder, it's not likely that it's a deceased loved one that's getting its attention. It could be a lower vibrational being.
So pay attention to what your animals are doing. Even if you can't see your deceased loved one, it doesn't hurt to talk to them like they are there, because they can hear you no matter where they are. No physical distance can separate you from the energy of your loved ones. They are just a thought away.
Erin Pavlina is a highly gifted intuitive counselor who connects with your spirit guides to provide you information and insights that will help you on your path. Get clarity, assistance, and direction that will lead you to a happier and more fulfilling life. For information on obtaining a reading, or to read other articles by Erin, visit
www.erinpavlina.com.
GO TO EARTH STAR'S HOME PAGE
This page updated December 16, 2018
STAR BEACON
SUBJECT INDEX
2016 2015 2014
2013 2012 2011
2010 2009 2008
2007 2006 2005
2004 2003 2002
2001 2000 1999
1998 1997 1996
1995 1994 1993
1992 1991 1990
1989 1988 1987
What's New!
Greetings, Terrans! See the latest articles. Check out the current issue...

CLICK HERE to receive FREE bimonthly e-newsletter

Earth Star Books
Browse our Book Catalog to view all our books and publications.
Publishing Professional
Earth Star offers editing and production services for self-publishing authors, plus a lot more. You may inquire by contacting us at starbeacon@gmail.com
See all we offer in the way of publishing services. Check it out...
Psychic Readers Page
Our free directory lists intuitives ready to assist you... View Psychics Page...