Being in Tune with the Seasons
THE WISDOM OF MAU
By Marty Ulrich
from the December 2018 Star Beacon
As the cold season moves

across the Northern Hemisphere, I am mindful of the changes around me. I spend a lot of time outdoors and this year, I am practicing mindfulness more than I ever have.

Last spring I realized that I needed to work less and spend more time in self reflection, more time meditating and contemplating, and more time doing creative arts.

Now that the cool air is settling into the ground, the life around me retreats, goes dormant, or acclimates. I noticed that parts of my own human body do the same thing. Certain aspects of me and my habits literally just stop and then go dormant, such as my morning runs with the dogs. In the cold months, they slow down to casual walks through the deer trails.

Being active is merely a means to stay warm. I love to breathe in the cold dry Colorado mountain morning air; it is still and crisp. The nights are long and cause me to become sleepy early in the evening. When I am up, I move more slowly and things just slow down in general. It is a time for healing, fasting, and recovery.

Yet, other parts of me acclimate such as my tolerance and perception of temperature and I find that at times I am more productive on some cold days than I am on the more lovely summer days.

In our society, however, most people resist these seasonal changes. Many of us do all that we can to maintain our daily routine and we set certain expectations of what must get done. Yet, does this lead to happiness? No, it does not; no matter how hard we try to accomplish our goals, at the end of the day, there is no satisfaction in it, even if we succeed.

True satisfaction comes in just being. It is actually much harder to do than it sounds because people are so busy doing and thinking -- including myself. That is the challenge of life -- to let go of egoic agendas and get to a point of just being. That is true nirvana, and enlightenment is knowing that fact in actuality through direct experience.

No, I'm not there either, and I have got a long way to go.

So what I have started to do is to take it a step further and allow myself to change with the seasons.

In the summer months, I sleep very little, eat less, and work a lot, trying to maximize the value I can create and align with the summer energy. In the winter, I tend to eat a little more, sleep more, slow down, and essentially take a deep breath in. Sure, I still go outside and I enjoy work, but I work much less, following the shortening days. I am not even taking much paid work at this time; just enough to pay some bills and keep some fresh produce around.

Otherwise, just as hibernating animals do, I am living off of stored food that I have had all summer and other stored goods. In a similar manner, my creative spirit has been fed by stockpiles of materials, hardware, and tools to build various crafts and fix buildings.

My house is, after all, an extension of myself, so I take this time to heal and grow my home. I rarely need to travel far, and when the snow flies, that will decrease even more as the days become even shorter still. The roads are still nice in mid-November, so I can deliver some firewood or take some carpentry work on the rich side of the county, but the icy roads will keep me here, as it is then not worth the risk of traveling down the mountain.

Doing finish carpentry requires good dexterity anyway, so working in subfreezing temps, even inside a house that is not heated, makes my hands go numb after an hour or two. So like the animals, I will hibernate in a sense until February, taking time to rest, recover, and just spend more time being.

Namastè.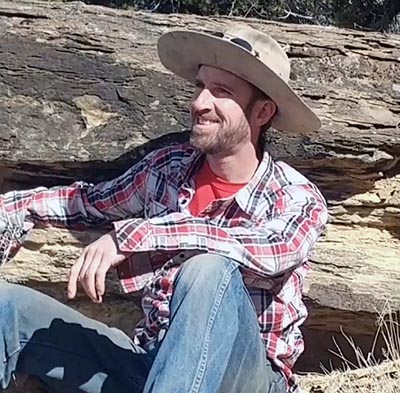 Marty Ulrich lives in Cedaredge, Colorado. Read his blog at https://steemit.com/@martico
GO TO EARTH STAR'S HOME PAGE
This page updated December 16, 2018
STAR BEACON
SUBJECT INDEX
2016 2015 2014
2013 2012 2011
2010 2009 2008
2007 2006 2005
2004 2003 2002
2001 2000 1999
1998 1997 1996
1995 1994 1993
1992 1991 1990
1989 1988 1987
What's New!
Greetings, Terrans! See the latest articles. Check out the current issue...

CLICK HERE to receive FREE bimonthly e-newsletter

Earth Star Books
Browse our Book Catalog to view all our books and publications.
Publishing Professional
Earth Star offers editing and production services for self-publishing authors, plus a lot more. You may inquire by contacting us at starbeacon@gmail.com
See all we offer in the way of publishing services. Check it out...
Psychic Readers Page
Our free directory lists intuitives ready to assist you... View Psychics Page...