The Meaning of It All
by ANN ULRICH MILLER
© 2018 (all rights reserved)
An article from the June 2018 issue of THE STAR BEACON.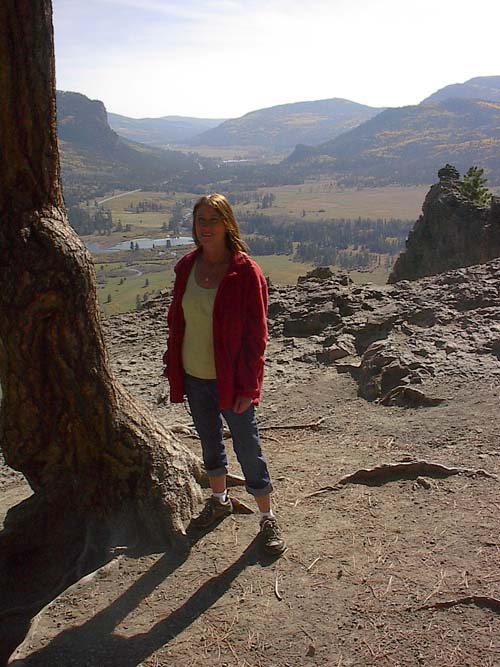 LIMITATIONS
Life on Planet Earth continues to be a challenge … as well as stimulating. It seems that as soon as you settle into another "comfort zone," the next big challenge slams into your face. Sometimes it's a good thing, but a lot of times it seems to make life more difficult. I continue to stress, "Things are not always as they seem."
For those of you who have corresponded with me or have tried to get hold of me by phone … I assure you, I have received your communications and I appreciate your sharing. Please accept my apology if I have not gotten back to you as my life is full to the brim right now with too much to do and way too little time. It's a wonder that this month's Star Beacon is out on time.
Probably the most effective way to reach me is by email (starbeacon@gmail.com) to which I am able to respond almost immediately, though I realize not all of you have or care to use email.
Here's what's going on.
Last winter I learned, after going to my optometrist because I wasn't seeing right, that there was a problem with one of my eyes, so I was referred to The Retina Center in Grand Junction. I finally got an appointment and, after being tested, was told I have a macular hole which is causing me to go blind in that eye. Unlike the dreaded macular degeneration (which at first I feared I had), repairing a macular hole is possible with surgery. I elected to have this surgery.
First, a cataract had to be removed, so time has passed, taking the necessary steps to get my sight back. I had the right eye cataract removed in early May, and even though things are brighter in that eye, the "hole" still obscures my vision.
As Star Beacon goes to press, I am going under the knife for the surgery and will be unable to work for two or more weeks during recovery, with a 90-100 percent chance of being able to see again. After that, I hope to get the other cataract removed, for optimal vision (keeping my fingers crossed).
As if this wasn't enough on my plate, change happened at my part-time job. The newspaper where I work shifted me off the front desk/ classifieds into proofreading over the holidays. Then, at the beginning of May, I was promoted to Graphic Arts in the production department, which was actually something I had hoped for. However, the month of May included—in addition to our weekly paper—two special publications with deadlines the last week in May. They were short-handed and had no time to train me.
So, imagine being thrust into a position like that, with no actual training, little guidance … and having to work five full days instead of my regular part-time hours.
Now, compound that challenge with being sight impaired. I came home each night (an hour commute), totally exhausted, ready for bed around 9 PM, unable to get my usual things done. This time of year there is plenty of outdoor work to be done, especially in a yard that I need to restore after years of neglect from the previous owner. Not to mention, I haven't been able to spend as much time with Doug, who has been busy with his yard (but at least he is getting something done plus helps me out).
Now that June is here, things should get better… I hope. I am looking forward to my "down time" and maybe, after I get some sight back, I can concentrate on those projects I've been longing to tackle before going back to the job the third week in June (and then it will be time to produce Wisp).
One thing that has kept me balanced and willing to keep going is the (presumed) Arcturian lightship that I see every evening from my living room picture windows. (Read the article on page 10.) The wonderful feeling of hope and optimism just by watching that "ship" in the western sky, just over our beloved Grand Mesa (mountains), has given me strength and courage to carry on, knowing that they are there, watching over us, inspiring lightworkers to carry on.
I do believe we are in the Ascension times, with Ascension energies (that are often challenging, by the way), and that we will one day soon be a planet restored to peace, light and love for all who wish it.
Ann Ulrich Miller is publisher of The Star Beacon and Wisp, and has authored 17 books. Check them out at www.annulrichmiller.com
BACK TO WHAT'S NEW
GO TO EARTH STAR'S HOME PAGE
This page updated June 5, 2018
STAR BEACON
SUBJECT INDEX
2016 2015 2014
2013 2012 2011
2010 2009 2008
2007 2006 2005
2004 2003 2002
2001 2000 1999
1998 1997 1996
1995 1994 1993
1992 1991 1990
1989 1988 1987

CLICK HERE to receive FREE monthly newsletter

Earth Star Books
Browse our Book Catalog to view all our books and publications.
Publishing Professional
Earth Star offers editing and production services for self-publishing authors, plus a lot more. You may inquire by contacting us at starbeacon@gmail.com
See all we offer in the way of publishing services. Check it out...
Psychic Readers Page
Our free directory lists intuitives ready to assist you.. View Psychics Page...