DISC-ussion
edited by Ann Ulrich Miller
© 2019 (all rights reserved)
An article from the December 2020 issue of
THE STAR BEACON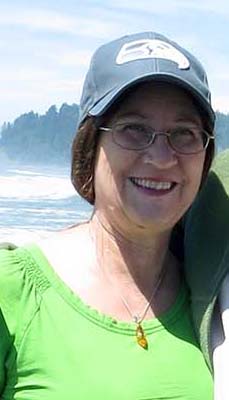 This month's column is from Filer's Files #46 (dated Nov. 12, 2020) by Major George Filer. Visit NationalUFOCenter.com for the entire report, and sign up to receive Filer's Files every week by email!
George Writes:
NASA ASTRONAUTS HOPING TO GO INTO SPACE
I feel the future of America is in space and we should be conducting research into advanced technology as shown by the capability of Unidentified Flying Objects as described in General Nathan Twining's letters. UFOs have certainly conquered space flight with a huge array of craft, while only the International Space Station remains, although the new Space Force likely has space craft of its own. NASA's moon exploration program called Constellation was canceled by President Obama. A new moon and Mars program directed by Trump may continue.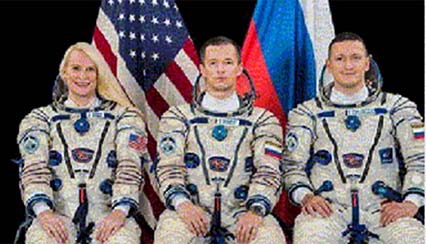 It cost taxpayers over $50 million to send an American astronaut into space on the Russians' equipment. The US Air Force cost for rockets to send satellites into space will also double.
I hope that we are researching the propulsion systems used by Unidentified Flying Objects rather than using thousand-year-old rocket technology. Instead of being the leader in space, countries such as Japan, China, Russia and India are swiftly moving ahead of us as we cancel key portions of our manned space program.
President Bush had instigated a flood of research and development throughout the nation by charging NASA with getting us back to the moon, and eventually to Mars. NASA began developing technologies for a new series of vehicles for this project, including the Ares rockets and the Orion crew capsule, which together is called the Constellation program.
Constellation represents five years of R&D and a $10 billion taxpayer investment, and it has demonstrated success. US taxpayers have already invested $100 billion dollars in the International Space Station; and will be unreachable by scientists and astronauts from the US without hitching a ride on Russian or Chinese space transport at a cost of over $50 million for each astronaut.
NASA's Commercial Crew program finally produced real, tangible results when SpaceX's Crew Dragon carried a pair of astronauts to the International Space Station earlier this year. It was a very big deal for NASA, and the first time the space agency had launched a crewed mission from US soil in almost a decade.
NASA wants to be able to launch crewed missions whenever it wants, and it simply couldn't do that by leasing seats aboard Russian Soyuz rockets. So, the fact that NASA astronaut Kate Rubins just rode a Russian spacecraft to the orbiting laboratory certainly seems odd, but it's actually been planned for quite some time.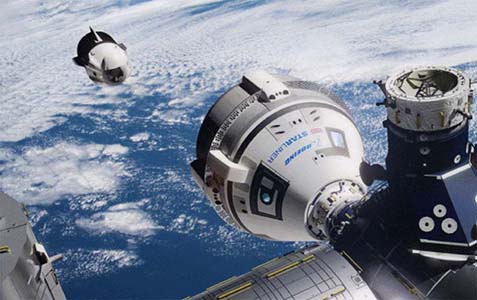 With the ending of the Shuttle program, requiring us to "purchase tickets" from Russia, the cost will jump to $51 million starting next year and climb to $55.8 million in the near future.
The world's oil and energy resources are rapidly depleting, but sitting on the Moon surface is a vast reservoir of He3 estimated at a total of 1,100,000 metric tons. About 25 tons of He3 would power the United States for one year at our current rate of energy consumption.
To put it into perspective, that is the weight of a fully loaded railroad boxcar, or the maximum Space Shuttle payload. The 25 tons would be worth about $100 billion today, or $4 billion per ton.
However, Obama decided to cancel the Constellation program that promised to bring us advanced technology and bring back a multitude of minerals and assume energy from the Moon.
The solar wind has deposited on the surface of the Moon He3 down to depths of several meters. The highest concentrations are in the lunar Maria; about half the He3 is deposited in the 20 percent of the lunar surface covered by the Maria. To extract He3 from the lunar soil, we heat the dust to about 600 degrees C and 900 degrees to get the oxygen out.
Be sure to check out National UFO Center's website for the rest of the story.
__________________________________________
For the latest, best information on UFO sightings and related

subjects, sign up for the National UFO Center's Filer's Files. Visit http:// nationalufocenter.com to subscribe.
GO TO EARTH STAR'S HOME PAGE
This page updated December 26, 2020
STAR BEACON
SUBJECT INDEX
2013 2012 2011
2010 2009 2008
2007 2006 2005
2004 2003 2002
2001 2000 1999
1998 1997 1996
1995 1994 1993
1992 1991 1990
1989 1988

CLICK HERE to receive FREE bimonthly enewsletter

Earth Star Books
Browse our Book Catalog to view all our books and publications.
SIGN UP for Star Beacon bimonthly updates!
Email to request signup
Publishing Professional
Earth Star offers editing and production services for self-publishing authors, plus a lot more. You may inquire by contacting us at starbeacon@gmail.com
See all we offer in the way of publishing services. Check it out...
Psychic Readers Page
Our free directory lists intuitives ready to assist you... View Psychics Page...