The Meaning of It All
by ANN ULRICH MILLER
© 2016 (all rights reserved)
An article from the June 2016 issue of THE STAR BEACON.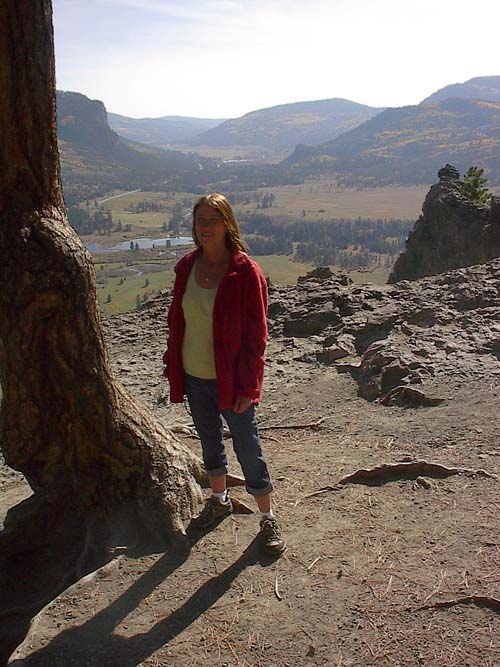 A New Chapter Begins
Here we are, at last. Less than a month ago, Doug and I moved to our mini-farm just outside Cedaredge, Colo. If you read April's "Meaning of It All," then you remember the miracle that occurred during the solar eclipse in early March. During this eclipse, we found the home we've long searched for.
Since the last issue, we went through all the steps and found smooth sailing ahead toward the closing on May 6. Of course, there were a few small glitches when Mercury was in retrograde, but I feel my spirit guides had everything planned in advance, and our move was fairly easy compared to others.
Sunny Brook is now our permanent home, and we've vowed never to move from here. Cedaredge is a small, pleasant, friendly little town in Delta County at the base of the magnificent Grand Mesa. The people couldn't be nicer or more helpful. I thank God several times each day for bringing us here and letting us live in the country. No longer do we have to fret about not having enough room.
It took us six years to obtain our Dream. It is definitely a new chapter in my life. I have claimed the south side of the house, which Doug likes to call the "outer sanctum," as my own private woman cave. The sun room houses my piano and plants, bookshelves, music CDs and tapes, along with all my favorite videos and DVDs.
Earth Star's office is at the east end of the "outer sanctum," with its own private entryway and porch. As I write this, we stood out on the deck tonight and watched the full moon that rose in the east. A Boreal owl called in the distance as we basked in the sound of crickets under our fruit trees.
It's a little hard getting back into the swing of production after weeks of packing, moving and then getting the new home in order. But I am slowly becoming inspired and looking forward to continuing The Star Beacon and Wisp, along with offering my editing and publishing services.
Life With Boxes could be the title of my next book. I vowed to open each and every box after we moved in. For years I'[ve had much of my belongings packed, never having the room to display all my cherished books or Southwest artifacts or dishes. And combining two households into one is a challenge. Thankfully, we are blessed with a basement that has a lot of storage cabinets.
My friend Niara, who was the subject of last issue's Interview with a Lyran, recently moved into a larger apartment in another town. I got hooked on that TV show, "House Hunters" and then "Tiny Houses." Well, Niara thinks a tiny house might be something she'd consider for her next move.
I love seeing people try to squeeze their lifestyle into one of those compact places. That would never work for me. Not with a piano, all my books and computer complex. But for some people, I say more power to them. I once considered downsizing to an RV because my late husband, Ethan, lived in his 35-ft. RV for years before we got together. I soon realized that I would be doomed to a Life With Boxes.
Why do we hold onto so much of our material belongings? Actually, I gave away most of my clothes when we left Forks, Wash., last fall. When I sold my house in Pagosa Springs in 2013, I sold or gave away most of my furniture. As a matter of fact, we are furniture poor right now. We do not own a dining table nor a couch. I have my custom-built recliner and Doug still sits in the same old lawn chair he had when I met him.
We have non-traditional stuff that is hard to move ... I won't go into detail. But for some reason we don't want to let it go. There are memories from our previous lives with other partners, our children's things, our tools, our dreams, our creations. I hope to get back into art and painting, as well as some composing at the piano and guitar, enjoying life to its fullest in these, our Golden Years.
Sunny Brook is not everything we desired, but it comes pretty darn close. By the next time I write, I hope to have a flock of pullets in my chicken coop and my vegetable garden planted, producing delicious red ripe tomatoes that I started in February and which came with us from Bayfield in the back of the truck (11 of them are 4 ft. tall and waiting till after Memorial Day to be planted outside).
Meanwhile, Light Work continues because it is part of who I am and what I do, without any real effort at times. We are gradually shifting into a new reality with a few bumps along the way. The journey has been well worth it.

Earth Star's new address is: Earth Star, PO Box 1213, Cedaredge, CO 81413.


My newest books!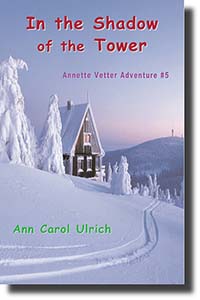 In the Shadow of the Tower is the fifth young adult mystery in the Annette Vetter Adventure series, The story takes place in Ravensville, Wisconsin ... and a very special Christmas is in store for Annette.
Order your copy now! Send $9.95 plus $3.00 for shipping ($12.95 total) to Earth Star, 515 Hickory Ridge, Bayfield CO 81122. A perfect gift for that teenager in your life who loves books. (Also available as an eBook for just $2.99 at Amazon Kindle).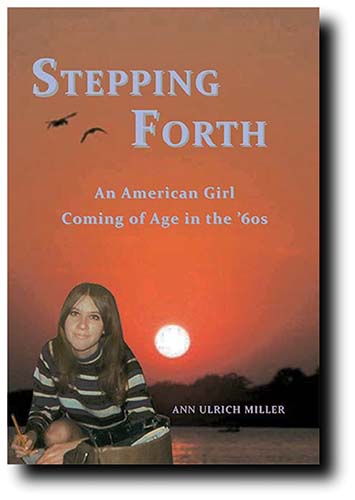 Ann Ulrich Miller's memoir, Stepping Forth, An American Girl Coming of Age in the '60s, delves into her adolescent years ('60s and '70s) in Monona, Wisconsin, when she was a "teen with an attitude" learning about the Meaning of It All. You can order the book from Amazon or send $19.00 postpaid for an autographed copy: Earth Star, 515 Hickory Ridge, Bayfield CO 81122. AnnUlrichMiller.com
Coming out in July! THE GROUND HOG MYSTERY
Annette Vetter Adventure #6 (Watch for it!)
BACK TO WHAT'S NEW
GO TO EARTH STAR'S HOME PAGE
This page updated June 2, 2016
STAR BEACON
SUBJECT INDEX
2016 2015 2014
2013 2012 2011
2010 2009 2008
2007 2006 2005
2004 2003 2002
2001 2000 1999
1998 1997 1996
1995 1994 1993
1992 1991 1990
1989 1988 1987

CLICK HERE to receive FREE monthly newsletter

Earth Star Books
Browse our Book Catalog to view all our books and publications.
Publishing Professional
Earth Star offers editing and production services for self-publishing authors, plus a lot more. You may inquire by contacting us at starbeacon@gmail.com
See all we offer in the way of publishing services. Check it out...
Psychic Readers Page
Our free directory lists intuitives ready to assist you.. View Psychics Page...