The Meaning of It All
by ANN ULRICH MILLER
© 2020 (all rights reserved)
An article from the June 2020 issue of THE STAR BEACON.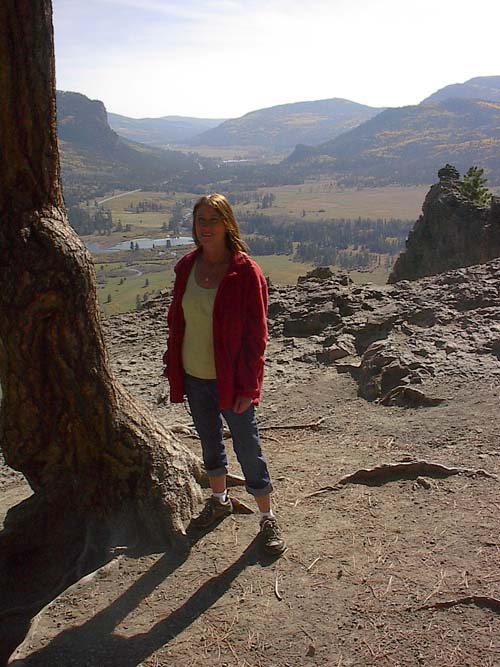 Photo by Doug Elmore
SUMMERTIME ... AND THE LIVIN' AIN'T EASY
Everyone has a different perspective on how the coronavirus has affected life on Planet Earth. My sympathy goes out to those families who have lost a loved one to death, or to those who have contracted the virus and endured quarantine and possibly very bad effects from it. There appears to be a discrepancy when it comes to the actual numbers of people who died directly from COVID-19. Any deadly disease should be taken seriously, of course.

I have observed some people who have swallowed the whole "scheme" and have become obsessed with it. Not to downplay the seriousness of this pandemic, which now apparently is ebbing, but common sense tells me that there is only so much we can do ... and most people I know are following the protocols for prevention, but not obsessing over them. In other words, this is not Armageddon, folks.

As a matter of fact, I don't personally know one person who has tested positive and gotten drastically sick. My oldest brother believes he may have had it back in January, when he was hospitalized for a respiratory infection. But he is just guessing at this point. Anything is possible.

Still, I am in that age group that they say is vulnerable and should be extra cautious. I do not take any prescription drugs (which always baffles my doctors), and I do my best to stay healthy. I take vitamin and mineral supplements, try to eat healthy foods, and I wash my hands about 30 times a day ... just because it's become a habit. As far as exercise goes, there's still a lot to be desired when working a desk job for long hours each day. But does vigorous yard work (weed therapy) count as exercise? It should, since I'm usually pretty sore and exhausted when I come back inside.

Summer is fast approaching. It will be here in about three weeks as I write this. We wait all winter for the long, cold days to be replaced by spring with the sunshine, new growth and birds singing ... not to mention more yard work than one person can handle. And if it doesn't get done before June 1, weed management becomes a real challenge. Don't get me wrong, I actually like pulling weeds. Yes, I know what you're thinking ... she's weird ... but it's therapeutic to me, sitting in the grass, listening to a Lazuli bunting singing (a bird I haven't seen in my yard till this year). There's a certain tranquility about the task, and if it isn't excruciatingly hot outside, I really enjoy doing it.

But it isn't easy. In the high desert of Colorado where we live, most people "xeriscape" their lawns. Growing grass requires a lot of water, which western Colorado needs for farmers and ranchers. People with green lawns need to be wealthy to afford the high cost of community water. If you're lucky enough to have irrigation water with your property, there are still fees and maintenance. Xeriscaping is the answer as it makes sense and is less work.

My yard was originally xeriscaped by a landscape artist well known in this county. It's a shame that the previous owner did not keep up the yard. When I moved in almost three years ago, the backyard was a jungle of weeds and goatheads. The sprinkler system (underground) had to be repaired and needs to be maintained every year. Trimming and weed control was obviously not a priority to the people who lived in my house before me.

And so now I am a prisoner of my lawn, which is half an acre. It's a challenge, especially as I grow older and have to suffer with sore joints and fatigue after working outside. Every house I've lived in since I was an adult, I have left in better shape than I found it. My partner, Doug, feels the same way about his house.

But that's what light workers do. We come to Earth and our mission is to leave the planet in a better way. I am reminded once again of Marcia McMahon, who described light workers as those who "hear the Sacred Voice of the Divine, known as the Still Small Voice of God ...

"They never exclude others' understanding that they also are a part of Divine Source and each person's work is valued and cherished for their spiritual gifts.

"Their laughter and sunshine brightens any room. They bring the Masters with them to any party. They have moved beyond churches and temples, holding their sacred energy within." (Amen!)

Ann Ulrich Miller, publisher of The Star Beacon, writes from western Colorado.

by Ann Ulrich Miller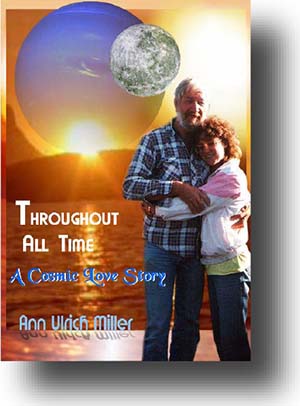 Published in May 2009, 320 pages, 6"x9"
ISBN 978-0944851-29-6 (orig. $17)
Ann Ulrich Miller, Star Beacon publisher, is editor of The Star Beacon and Wisp, TSB's sister publication.
Get Ann Ulrich Miller's latest romantic suspense thriller, The Dream Chasers ($15).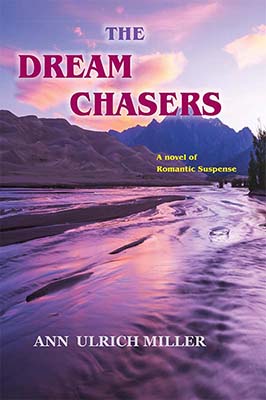 The Dream Chasers, is available on Amazon in paperback ($15) or as an ebook from Amazon Kindle ($5.99). The audiobook version will be available soon.
Ann Ulrich Miller is publisher of The Star Beacon and Wisp, and has authored 19 books. Check them out at www.annulrichmiller.com
BACK TO WHAT'S NEW
GO TO EARTH STAR'S HOME PAGE
This page updated June 17, 2020
STAR BEACON
SUBJECT INDEX
2016 2015 2014
2013 2012 2011
2010 2009 2008
2007 2006 2005
2004 2003 2002
2001 2000 1999
1998 1997 1996
1995 1994 1993
1992 1991 1990
1989 1988 1987

CLICK HERE to receive FREE monthly newsletter

Earth Star Books
Browse our Book Catalog to view all our books and publications.
Publishing Professional
Earth Star offers editing and production services for self-publishing authors, plus a lot more. You may inquire by contacting us at starbeacon@gmail.com
See all we offer in the way of publishing services. Check it out...
Psychic Readers Page
Our free directory lists intuitives ready to assist you.. View Psychics Page...