Commander's Star Base
by Commander Sanni Ceto
© 2017 (all rights reserved)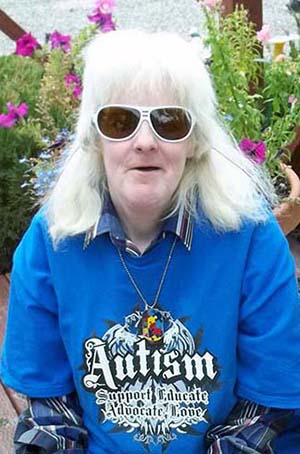 An article from the August 2017 issue of
THE STAR BEACON.
Classrooms on Ships
Q: It is a common occurrence of people who have contact with extraterrestrials that they find themselves in classrooms in some of their experiences. What is the purpose of these classrooms?

A: These classrooms are similar to a college classroom. You're there to evolve and learn things that will show you truth.

Q: What is being taught? Were they specifically designed for human beings since the human race is being greatly deceived and is living in complete ignorance on this planet and need to be taught some things about life?

A: It's to evolve the consciousness to a higher level as to truth and reality.
Q: Another occurrence that happens to contactees is they find themselves in large amphitheaters. Are there amphitheaters on spacecrafts/motherships? Is there a significant reason for them? Or could it be some type of screen memory?

A: These are like lecture halls in a large college and their purpose is to educate people about the future and the consequences of humans' actions upon themselves and to the planet as all actions have consequences, good or bad.
Q: What do ETs do with the information they find and collect through the genetic studies they do on people? Do they just keep it on record?

A: The information is collected in a similar way that today's doctors record info about the research they do on people. Much also like how scientists and zoologists track and monitor different animal species, to keep records as to their natural history and changes within their population and evolution through their succession of traits passed down through DNA sequencing as a way to understand a certain species, and yes, this is all catalogued like what human doctors do when observing their patients.

Q: Are you familiar with the concept of the Mandela effect? If so, what causes it and why does it happen?

A: This is a mosaic of sorts where everything affects and interacts with its neighbor -- a cause and effect -- much like when you throw a stone into a creek or a pond, how a ripple affects and interacts with everything in proximity. Everything isn't random, but has a set order of patterns and sequencing.

Q: Do we live in a simulated reality where everything is being played out by a supercomputer system? This is what I have heard, so I wanted to see if you think this is true.

A: The super computer system is the bar code and tracking system. Your reality is the reality that you create within your own consciousness and conscious reality. Though society wants to make everyone live in a world of boxes and blinders, to maintain the order as to what's normal and what's outside the normal. The reality, such as the physical world you live in, is real. It's the conditioning that wants you to conform and fit in. That's not real; this is the simulation, and once you open your mind and think freely of the conditioning, you are free and therefore a threat to society's definition of order and normalcy.

Thanks to Lisa P. for her excellent questions. If you would like to ask Commander Sanni some questions about space and space beings, please direct your questions to starbeacon@gmail.com.

Sanni Ceto is the author of Stranded On Earth, The Story of a Roswell Survivor ($16), and its sequel, Zeti Child, Lost Upon a One Star World ($12), both available from Amazon.com or from Earth Star Publications, P.O. Box 1213, Cedaredge, CO 81413.
She advocates for autism and lives a quiet life in an undisclosed town in the Rocky Mountain West.

Sanni enjoys answering questions about space. Please email questions to starbeacon@gmail.com. She is the author of two books, Stranded On Earth, The Story of a Roswell Survivor, and Zeti Child, Lost Upon a One Star World, both available on Amazon.com and as eBooks.


Special Announcement!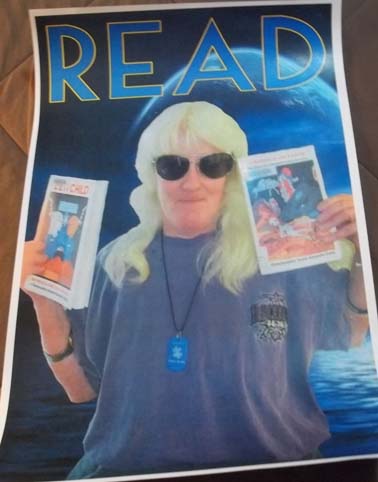 Commander Sanni's books, STRANDED ON EARTH and ZETI CHILD
have been archived in the Roswell UFO Museum.
Special thanks to Mara & David Edwards for their help with this accomplishment!
Commander Sanni Ceto's two books, Stranded On Earth and Zeti Child, are available through Amazon.com or follow the link at www.earthstarpublications.com/Stranded.html.
Stranded On Earth and Zeti Child are both now in ebook format at Amazon Kindle (for just $6.95).
BACK TO WHAT'S NEW
GO TO EARTH STAR'S HOME PAGE
This page updated August 5, 2017
STAR BEACON
SUBJECT INDEX
2013 2012 2011
2010 2009 2008
2007 2006 2005
2004 2003 2002
2001 2000 1999
1998 1997 1996
1995 1994 1993
1992 1991 1990
1989 1988
Back issues available for $2.00

CLICK HERE to receive FREE monthly newsletter

Earth Star Books
Browse our Book Catalog to view all our books and publications.
Publishing Professional
Earth Star offers editing and production services for self-publishing authors, plus a lot more. You may inquire by contacting us at starbeacon@gmail.com
See all we offer in the way of publishing services. Check it out...
Psychic Readers Page
Our free directory lists intuitives ready to assist you... View Psychics Page...