Commander's Star Base
by Commander Sanni Ceto
© 2021 (all rights reserved)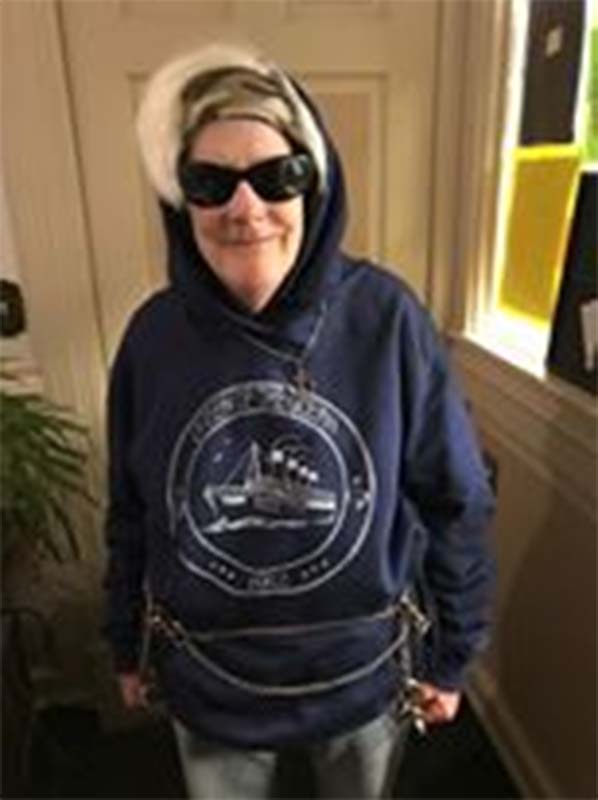 An article from the June 2021 issue of
THE STAR BEACON
Sanni Ceto will answer your questions about space. Here are this month's questions from two readers.
Q:
Why was Jesus called Jesus Christ if his real name is Yeshua? Is the name Jesus Christ a false name given to him and his real authentic name is Yeshua?
A: He was called Jesus by the people as that was easier for them. The name of Yeshua was a sacred name, not to be pronounced by mortal men. His real or true name is Yeshua.
Q: How is Jesus different from other Pleiadians?
A:
He was one of the first scientists to help in terraformation of Earth, using advanced technology to help create a habitat suitable to create life.
Q: The people of the Bible like Mary, Noah, Moses, etc. were all real human beings, but they had experiences with different ETs, is that right?
A: Yes, that is true.
.
Q: The crucifixion was all done holographically, correct?
A: Yes.
Q: Who was Judas Iscariot? Was he really the bad guy that he was portrayed to be in the Bible?
A: He was a ruler and no, he wasn't at all bad.
Q: What was the garden of Eden and where was it located?
A: The garden was an experiment created by Pleiadians.
Q: Were Adam and Eve the very first Earth humans ever created?
A: No, they were not. Other prototypes were created, by breeding lower primates of different subspecies to create humans.
Thanks to Lisa P. for her questions this month.
We invite readers to submit their questions for Commander Sanni by emailing
starbeacon@gmail.com.

Sanni Ceto is the author of Stranded On Earth, The Story of a Roswell Survivor ($16), and its sequel, Zeti Child, Lost Upon a One Star World ($12), both available from Amazon.com or from Earth Star Publications, P.O. Box 267, Eckert CO 81418.
She advocates for autism and lives a quiet life in an undisclosed town in the Rocky Mountain West.


Special Announcement!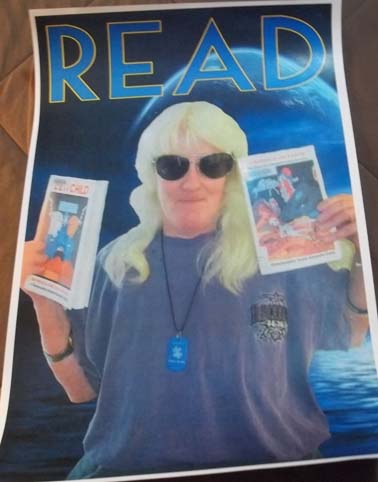 Commander Sanni's books, STRANDED ON EARTH and ZETI CHILD
have been archived in the Roswell UFO Museum.
Special thanks to Mara & David Edwards for their help with this accomplishment!
Commander Sanni Ceto's two books, Stranded On Earth and Zeti Child, are available through Amazon.com or follow the link at www.earthstarpublications.com/Stranded.html.
Stranded On Earth and Zeti Child are both now in ebook format at Amazon Kindle (for just $6.95).
BACK TO WHAT'S NEW
GO TO EARTH STAR'S HOME PAGE
This page updated May 29, 2021
STAR BEACON
SUBJECT INDEX
2013 2012 2011
2010 2009 2008
2007 2006 2005
2004 2003 2002
2001 2000 1999
1998 1997 1996
1995 1994 1993
1992 1991 1990
1989 1988
Back issues available for $2.00

CLICK HERE to receive FREE monthly newsletter

Earth Star Books
Browse our Book Catalog to view all our books and publications.
Publishing Professional
Earth Star offers editing and production services for self-publishing authors, plus a lot more. You may inquire by contacting us at starbeacon@gmail.com
See all we offer in the way of publishing services. Check it out...
Psychic Readers Page
Our free directory lists intuitives ready to assist you... View Psychics Page...